I honestly think my favorite holiday is Thanksgiving. There is no pressure to find the perfect gift, the weather is usually perfect here in North Texas (not too hot, not too cold), and it's the only holiday where the focus is on being grateful for what you have. Of course, the food doesn't hurt! In my family, we always go over to my parent's house for Thanksgiving dinner. My mother makes the turkey, stuffing, and gravy, while I take care of the rest. So here are some recipes for side dishes that I have used in the past to great acclaim.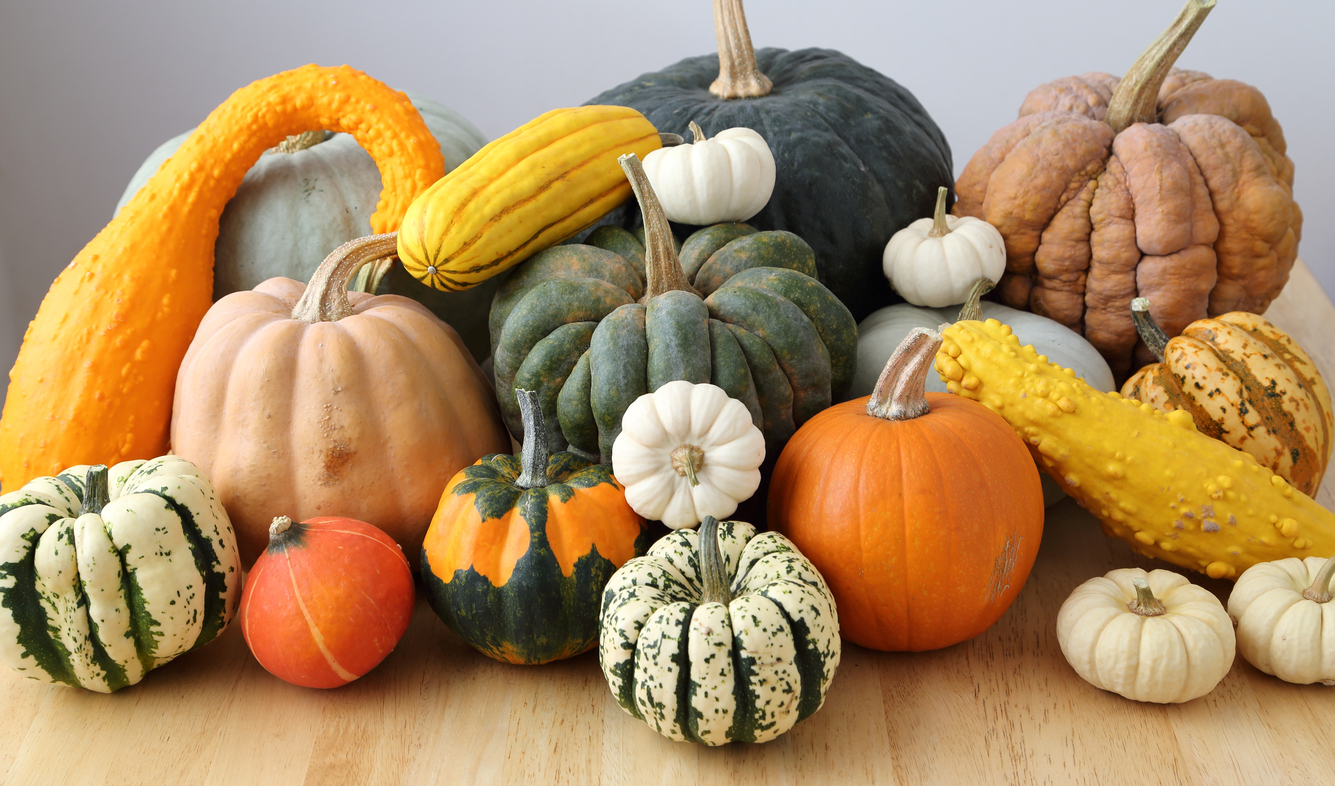 Winter Squash and Brie Savory Bread Pudding
There are so many varieties of winter squash available these days, and I like to play around with them. However, if you are pressed for time, you can buy butternut squash pre-cut in the produce section of Central Market!
Ingredients
For the squash:
2 winter squashes, seeded, peeled, and cut into cubes, or 6 cups of the pre-cut squash
1 shallot, minced
1 tablespoon oil (this is for roasting, so I use canola)
Salt and pepper
For the bread pudding:
6 large eggs, plus 2 extra yolks
2 ½ cups half and half
1 teaspoon Dijon mustard
½ bunch fresh rosemary, leaves stripped off the stems and roughly chopped, or 1 ½ teaspoons dried rosemary
Salt and pepper to taste
Dash of hot sauce
1 tablespoon butter
1 large loaf of day-old bread, about 8 or 9 cups
1 pound of Brie, rind removed, cut into cubes
Directions
Preheat the oven to 400°. Toss the cubed squash and the minced shallots in the oil and spread out in an even layer on a baking sheet. If need be, use two baking sheets. And use either foil or parchment paper to make the cleanup easier! Season with salt and pepper and roast for approximately 20 to 25 minutes, or until the squash is soft and brown around the edges, stirring occasionally. Set aside to cool a bit while you assemble the rest of the ingredients. Reduce the oven to 350°.
In a large bowl, whisk the 6 eggs and 2 extra yolks. Add in the half and half, Dijon mustard, rosemary, salt and pepper, and the dash of hot sauce and whisk to combine. Add in the bread and the Brie and gently toss to coat. Let this sit so that the bread absorbs the egg mixture. Add in the cooled squash and shallot and gently toss to coat.
Butter a large baking dish well. Pour the bread pudding mixture into the baking dish. If there is any of the egg mixture left in the bowl, make sure to pour it over the bread pudding. Cover the baking dish with foil and bake in the preheated for about 20 minutes. Remove the foil and bake for another 25 minutes, or until the bread feels springy to touch, the egg mixture is set, and the edges are getting browned. Cool for 5 to 10 minutes before serving. Serves 8.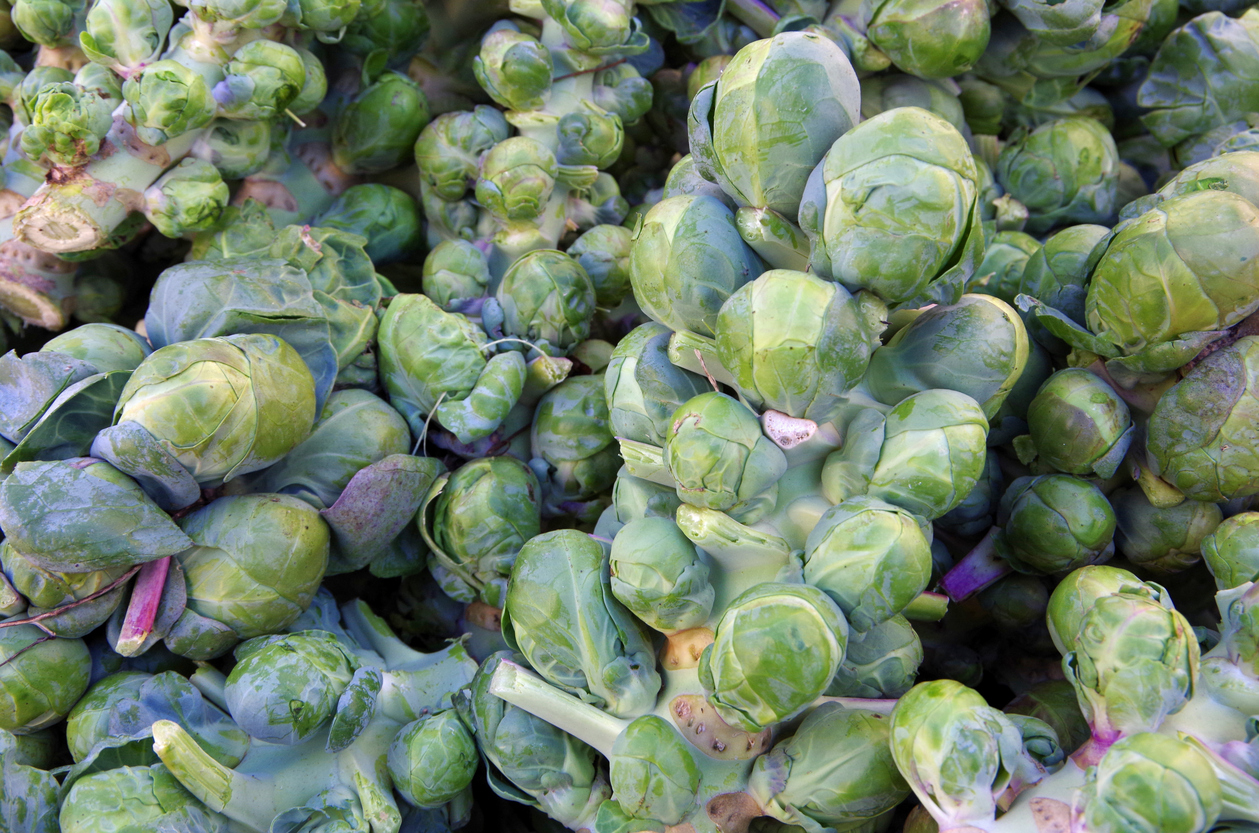 Brussels Sprouts, Bacon, and Apple Slaw
Okay, so not everyone like Brussels sprouts. But they should! They're delicious, healthy, and now that you can get them shaved in the produce section, they're easy!
Ingredients
4 bags shaved Brussels sprouts
1 medium-sized, medium tart apple (I like Pink Ladys, Cameos, or Jonagolds for this), cut into matchsticks
5 slices thick-cut bacon, chopped
1 shallot
½ bunch fresh thyme, leaves stripped off the stems, or 1 ½ teaspoons dried thyme
2 tablespoons whole-grained mustard
¼ cup red wine vinegar
½ cup extra-virgin olive oil
Salt and pepper to taste
Directions
In a sauté pan over medium heat, cook the bacon until crisp. Add the shallots and sauté until translucent, about a minute. Pour the bacon, shallots, and bacon fat into a bowl and add the thyme, whole-grained mustard, and red wine vinegar and whisk to combine. Season with salt and pepper and then add the olive oil in slowly, whisking constantly. This can be made ahead and kept in the fridge. Just be sure to bring it to room temperature and whisk it again to incorporate all the ingredients before using.
Combine the shaved Brussels sprouts and the apple in a large bowl. Drizzle with the bacon-mustard vinaigrette and toss well to coat. You might not need all the dressing, but it keeps well in the fridge for 4 to 5 days. Serve immediately. This serves 6 to 8.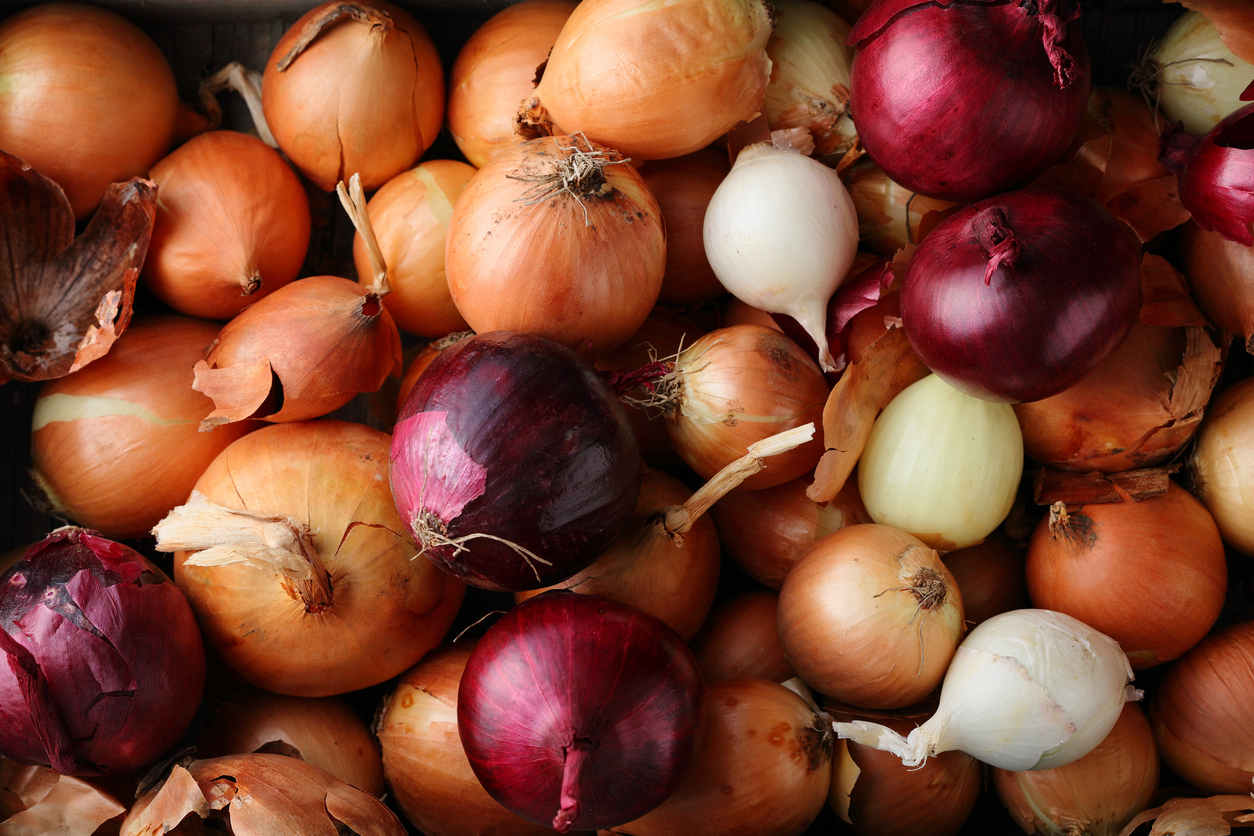 Creamed Onions
This classic holiday side has fallen out of fashion, but I think it's due for a renaissance. It's simply delicious!
Ingredients
2 tablespoons butter
4 to 5 onions large white or yellow onions, diced (NOT sweet onions!) *
2 cups heavy cream
½ bunch fresh sage leaves, roughly chopped, or 1 teaspoon dried sage
Dash of nutmeg
Dash of hot sauce
Salt and pepper to taste
*Most recipes call for pearl onions, and I love them, but around the holidays, I don't have time to blanch and peel lots and lots of little pearl onions. This is faster and just as yummy!
Directions
In a large, high-sided sauté pan over medium heat, melt the butter and sauté the onions gently until translucent. Add in the cream, sage, nutmeg, hot sauce, salt, and pepper, and bring the heat to medium-high. Simmer the cream until it is reduced by half and thickened, stirring frequently. This can be made up to two days ahead and simply reheated before serving. Serves 8.

If you are overwhelmed with the thought of cooking for the hordes, don't fret! Central Market has you covered! They have everything from hors d'oeuvres to dessert to breakfast the next morning, from lemonade for the children's table to wine for the adult table to beer for the Big Game. Visit their Holiday Hotline to find out more!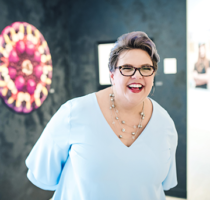 Lee Virden Geurkink is a jack of all trades, master of none. She has been a bank teller, a chef and caterer, a bookkeeper, a trainer, a legal assistant, and a writer. She is a proud graduate of the University of the South with a degree in Early European History. (She planned to be a professor but realized in the nick of time that professors have homework, which she never did when she was a student, so what made her think that she would do it as a professor?) While she has not used her degree in her, er, varied employment history, she is fabulous at cocktail parties. Most importantly, Lee is the proud mother of two absolutely amazing girls, to whom she refers in social media as the Girlchildren.