The last restaurant I cooked in before I hung up my chef whites was a New Southern restaurant in Columbia, South Carolina. I loved being able to take traditional Southern ingredients (and really, is there any region that is more blessed with such a variety of amazing ingredients?) and play with various techniques and preparations from around the world. Tennessee ham and collard spring rolls with a peach-chili sauce? Okay! Crawfish quesadillas? Yes, please! So naturally, I was beyond thrilled when I found out that Central Market is right smack dab in the middle of their Taste of the South event. I could finally share my love of Southern ingredients with y'all!
So, without further ado, let's get cookin'! I've included recipes for three classic Southern dishes. There are thousands of variations of each of these, but these are the ones I use. I'd love to hear about your heirloom recipes; just leave a comment below!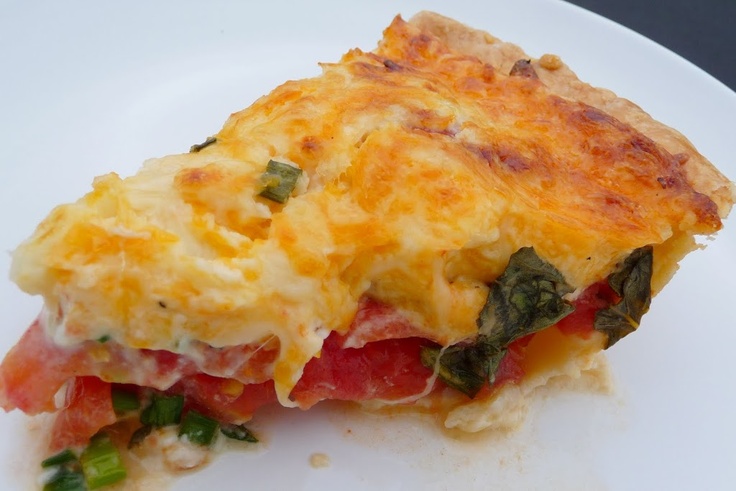 Tomato Pie
Really, there are very few things that are more genteelly Southern than a good tomato pie. If you do not grow your own tomatoes, make sure to get the best heirloom varieties you can find, and let them sit in the sun on a windowsill for a day or two to get nice and ripe.
Ingredients
1 recipe pie crust, parbaked in a 9-inch, deep pie tin (or do what I do and buy a good quality deep dish frozen pie shell – I won't tell!)
2 to 3 large heirloom tomatoes
Salt and freshly ground pepper to taste
1/2 small sweet onion, very thinly sliced
Approximately 10 basil leaves, stacked, tightly rolled, and thinly sliced into ribbons
1 cup sharp cheddar cheese, grated
1 cup Gruyere cheese, grated
A scant 1/2 cup good quality mayonnaise (because I grew up in Texas before Duke's made it this far west, I use Hellman's, but Duke's is quintessentially Southern)
Squirt of Dijon mustard
Dash of hot sauce
Freshly ground pepper to taste
Directions
Preheat oven to 350°.
The big debate over tomato pie is sliced versus diced. Friendships have ended over this. I am in the sliced camp, but you are welcome to dice your tomatoes. If you must. Whatever you decide, place the sliced/diced tomatoes into a colander and sprinkle with salt and pepper and let drain while you prepare the rest of the ingredients.
Slice the onions very thinly. Some people sauté the onions, but I like them sliced paper thin and included raw. Slice the basil and set aside. In a mixing bowl, combine the cheddar, Gruyere, mayonnaise, Dijon mustard, hot sauce, and freshly ground pepper. After mixing, gently pat the tomatoes dry with a clean tea cloth or paper towels.
Assemble the pie – layer the onions, tomatoes, and basil in the parbaked pie crust. Spread the cheese and mayonnaise mixture (pimento-less pimento cheese, anyone?) over the top. Place the pie tin on a baking sheet to catch the drips, and bake for approximately 30 minutes, or until the cheese is melted and bubbly. Allow to sit for at least 10 minutes before serving. And now excuse me, I need to go make a tomato pie!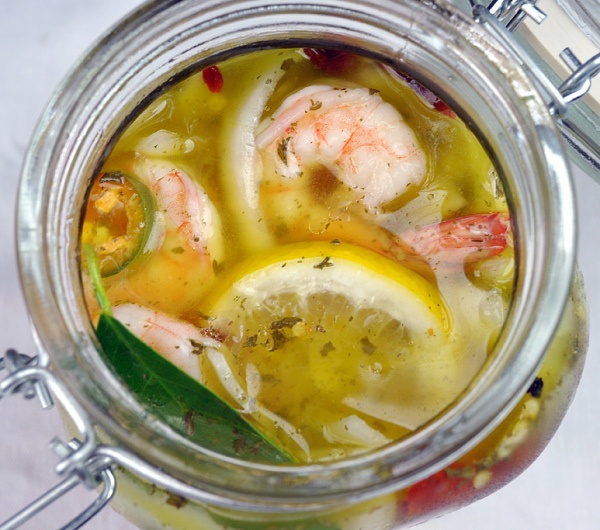 Lee's Pickled Shrimp
When I was living in South Carolina, you couldn't go to a cocktail party without finding pickled shrimp on the elegantly set table. I miss that shrimp and have come up with my own version!
Ingredients
2 pounds 26-30 count shrimp, peeled and deveined
2 quarts water
2 tablespoons Old Bay seasoning or Cajun seasoning
1 small red onion, sliced into thin rings
2 lemon, thinly sliced
4 cloves garlic, whole but peeled
2 tablespoons pickling spice
3 bay leaves
1/2 bunch of flat-leaf parsley (also called Italian parsley), roughly chopped
2 teaspoons sugar
1 teaspoon dry mustard
1 teaspoon Kosher salt
1 scant cup cider vinegar
1/3 cup extra-virgin olive oil
Directions
Bring the water and Old Bay or Cajun seasoning to a boil. Add the shrimp and cook just until the shrimp turn pink, about 2 minutes. Drain the shrimp, and then plunge them into an ice water bath to stop the cooking. Drain again.
Now, if you like, you can layer the shrimp, the onion slices, the lemon slice, et cetera in a large very jar and then pour the vinegar over it. That's a great way of doing it, very pretty, but I usually don't have very large jars hanging around, so I just mix the shrimp and all the rest of the ingredients in a large glass bowl. Let this sit overnight in the refrigerator before serving. (This makes AMAZING shrimp salad if you have any left!)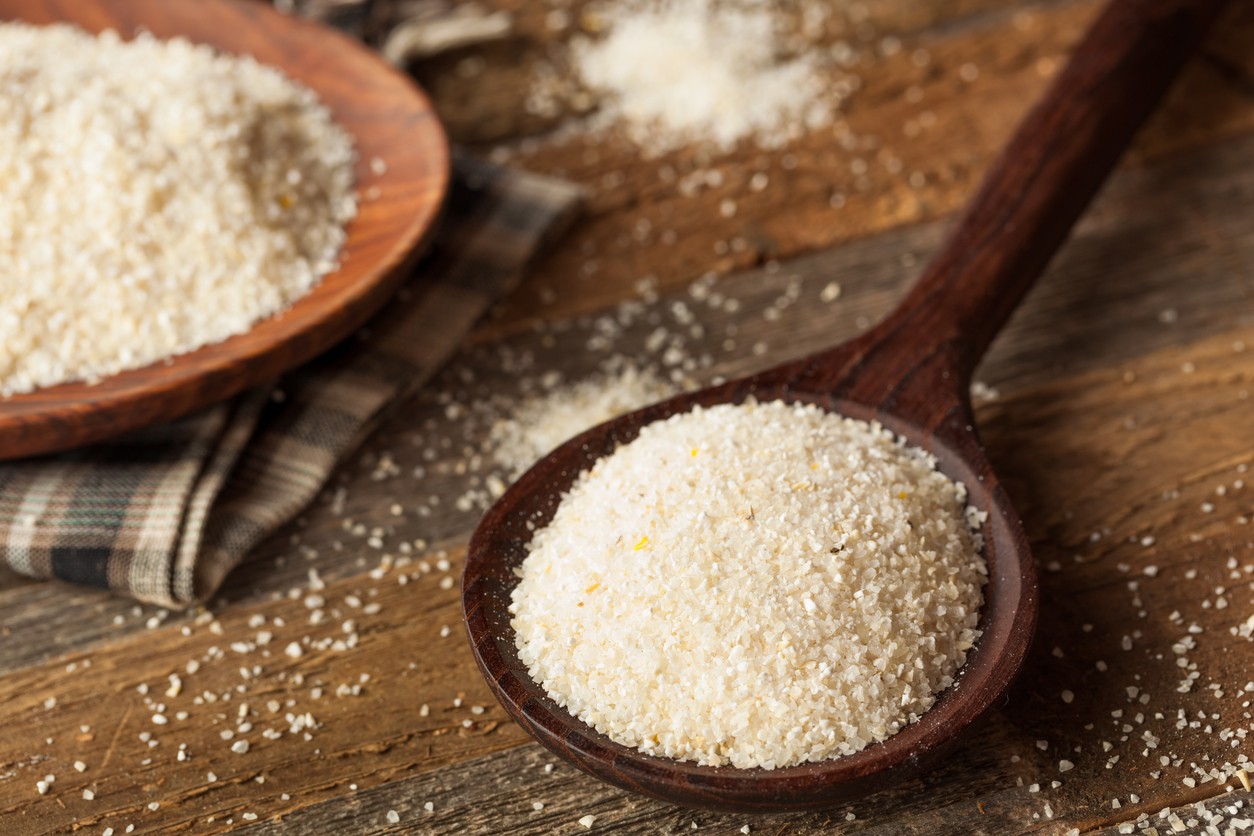 Grits
Oh, grits. How I love thee! I grew up with a grandfather from Tennessee, so I am perhaps more grits-conscious than most Texans of my generation. There is almost nothing better than a bowl of creamy grits, and they are the perfect side for many dishes. Anything you serve with rice or polenta, you can serve with grits.
Ingredients
4 cups chicken or vegetable stock or broth – This, dear readers, is my secret for really good grits. Don't use water or a combination of water and milk. Use stock or broth. (If using commercially prepared broth, get the low sodium variety.)
1 cup stone-ground hominy grits (pleasepleaseplease don't use "quick" grits or, Heaven forbid, "instant"!)
Salt and freshly ground pepper to taste
Dash of hot sauce
1/4 cup half and half, cream, or milk
Grated cheese of your choice, green onions, and/or roasted garlic, if you wish
Directions
This is really quite simple. Bring the stock or broth to a rolling boil in a fairly large pot. Add the grits and stir immediately. The chaff from the stone-grinding will float to the surface; skim this off with a sieve. Reduce the heat to a simmer, and stir occasionally. You will need to keep an eye on the grits so they don't clump up. However, if they do clump on you, don't despair! Just use a strong whisk to banish those lumps. Cook, stirring occasionally, for about an hour. Your grits are done when they are creamy and tender to the tooth.
Before serving, add in the salt and pepper (I like lots of pepper!), hot sauce, and half and half, cream, or milk. If you want, this is the time to add in the cheese, green onions, roasted garlic, or really, anything else that you like. (I'm quite partial to stirring in about 1/2 a cup of homemade pimento cheese.) Serve warm and be prepared for moans of pleasure from your guests!

Now that I've whetted your whistle for good Southern eats, you can go to Central Market to find your ingredients and learn more about Southern cuisine. In fact, on Thursday, May 25, you can Stroll the South from 5 to 7 pm at Central Market. Indulge your love of authentic Southern food and experiment with a few modern takes on tradition as you sample some of the finest products and beverages from the South. You'll be welcomed at the entrance to the store with a sip of something cool and refreshing; sample salads and slaws in Produce; discover wines from Virginia; enjoy biscuits, butter and honey; pimento cheese; Mississippi mud pie; cheeses from Kentucky; country ham; and lots, lots more! The stroll is a self-guided tour so take your time, sample and enjoy at your own pace. It's FREE but please do register online so that we have plenty to share. Register at http://centralmarket.com/cooking-school/.
I hope you enjoy these recipes. Let me know in the comments below if you try them or what your heirloom recipes are. Enjoy!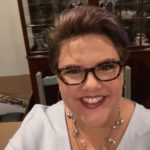 Lee Virden is a jack of all trades, master of none. She has been a bank teller, a chef and caterer (both in restaurants and in private service), a bookkeeper, a trainer, a legal assistant, and a writer. She is a proud graduate of the University of the South with a degree in Early European History. (She planned to be a professor but realized in the nick of time that professors have homework, which she never did when she was a student, so what made her think that she would do it as a professor?) While she has not used her degree in her, er, varied employment history, she is fabulous at cocktail parties. Most importantly, Lee is the proud mother of two absolutely amazing girls, to whom she refers in social media as the Girlchildren.