If you are like me, you have been to the Tanglewood Moms Facebook page to look for a healthcare provider or two. We are very blessed in Fort Worth to have excellent hospitals and healthcare providers at our fingertips; one of those in particular is eager to have you come by and see what sets them apart.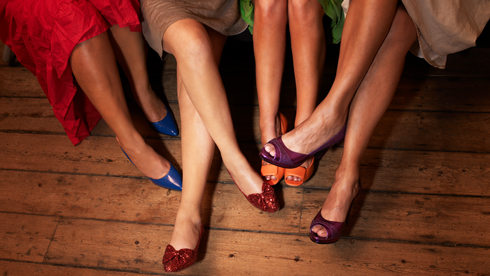 Southwest Vein & Leg Center is a local, independent Fort Worth group that specializes in the diagnosis and treatment of Venous Reflux. Without getting too technical, Venous Reflux is a condition where the veins in a person's legs are unable to pump blood efficiently. This allows blood to flow backward in the legs, leading to swollen legs and ankles, discomfort, and possible varicose veins if left untreated. This problem is more widespread than you may think; it affects about 1 in 4 adult women and about 1 in 10 men. If you have ever had heavy, swollen legs at the end of the day or restless legs, you may be one of the many people affected.
The Southwest Vein & Leg Center is here to help. With a completely free (and utterly painless) ultrasound screening, you can find out all you need to know about the health of your veins. In about 15 minutes, Brad, their wonderful ultrasound technician will talk you through the ultrasound process, perform the ultrasound on your legs, and describe to you what he has found. If treatment is necessary, the remedy is an outpatient procedure done right in their office using state of the art laser technology with their highly trained staff. They will work with your insurance company and make a plan to get your legs healthy and ready for summer. I recently went in and had my legs checked, and I can tell you that it definitely was a quick and easy process. From the short wait time, to Brad's thoroughness and willingness to answer any of my questions (with 12 years of experience, he was a wealth of knowledge), it really was an easy and educational process.
This is where the Southwest Vein & Leg Center really feels like they are different from the other practices out there. Dr. Menzies and Dr. Simmons have a combined 25 years of experience and are triple boarded in Family Medicine, Sports Medicine, and Interventional Pain Management. Both physicians have extensive knowledge in vein therapy, traveling and lecturing other healthcare professionals on the latest techniques.  They are both highly skilled in guided ultrasound, and as such, they strive to make any procedures as minimal as possible. It is their goal to design a treatment plan that is specialized to each of their patients, taking time to understand their goals, lifestyle, and desired quality of life. There is also a dedicated 24-hour phone line where you are always able to reach someone in the office to ask questions and advice on issues before and after any treatment.
Now that you know a bit of who they are and what they do, we are so excited to be able to inform you of an event coming up designed especially for you! Southwest Vein & Leg Center is launching its first-ever Spring Into Summer Health Event. Join Southwest Vein and Leg Center and TanglewoodMoms.com at the Defender Outdoors Shooting Center for drinks, food, shopping, and free vein ultrasound screenings. They will have live art demonstrations, children's activities, and even something for the guys.  The Defender Outdoors Center also has a simulator room for kids of all ages and a live-fire range for those adults wanting to practice or learn to shoot. Mark it on your calendars now; this is not one to be missed. If you would like more information on the event, please email Ashley DeLo at Ashley@vbmtx.com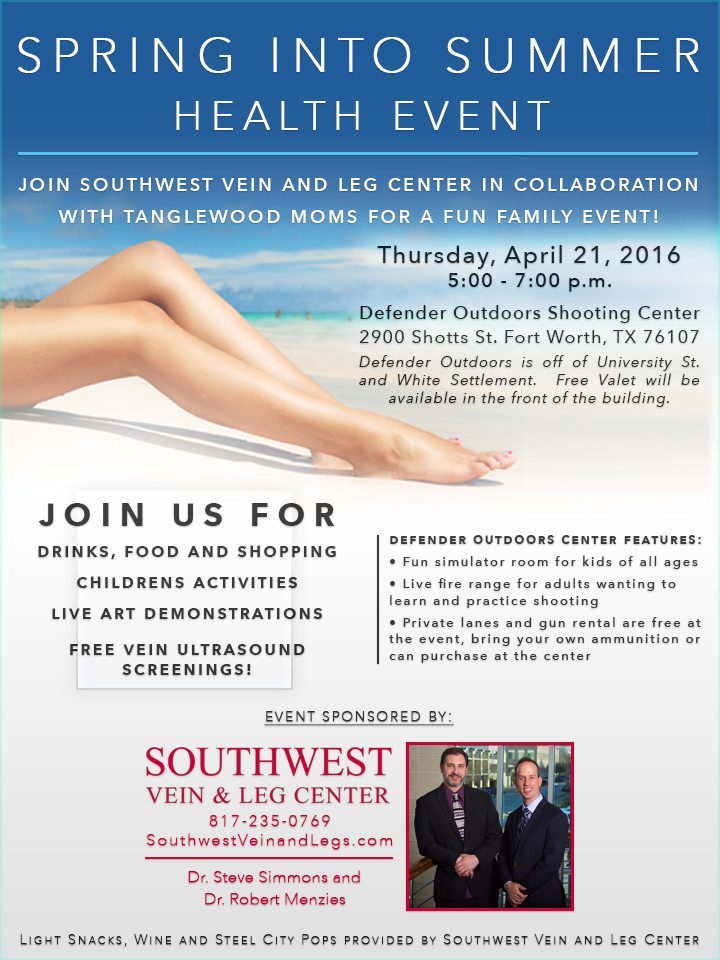 Spring Into Summer Health Event
Thursday, April 21st  5- 7 p.m.
 Defender Outdoors Shooting Center
2900 Shotts Street Fort Worth, TX 76107
Free Valet Parking
We will be announcing more contributors to the event on our Facebook Event Page, please join in here: http://bit.ly/1Sy185Q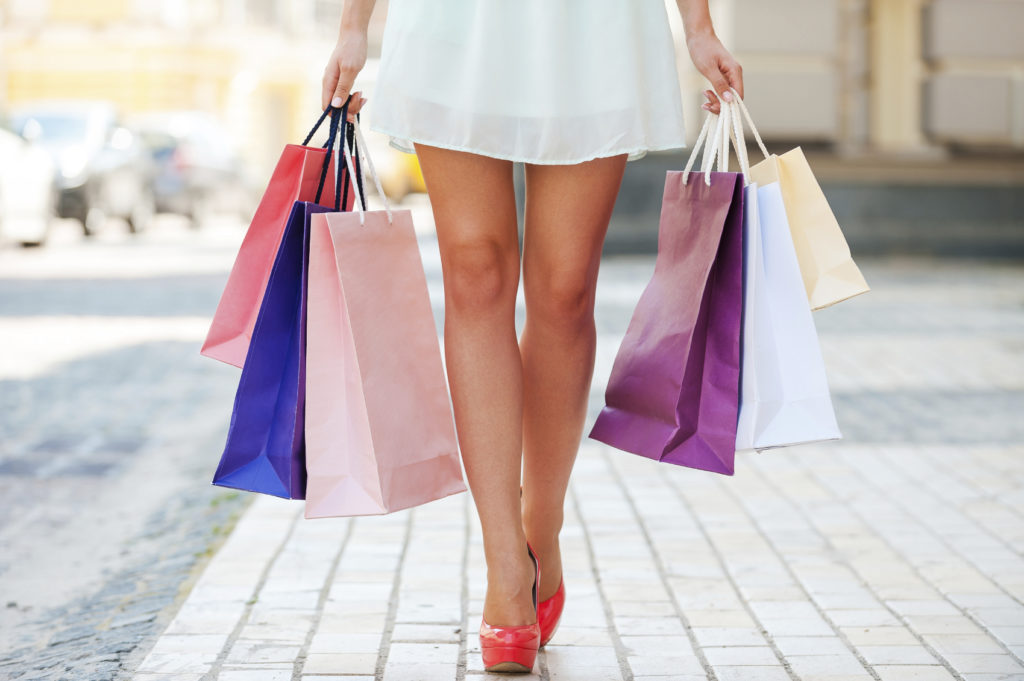 Get those Varicose and Spider veins checked out with a Free Ultrasound Screening, available ALL evening.  If you have leg pain, leg swelling, restless leg syndrome or varicose veins – you may be a candidate for a vein procedure.  Free Screenings and event sponsored by Southwest Vein and Leg Center.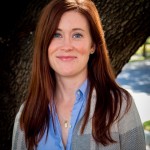 Kristen McDonald is a Texas girl who earned a Communications degree from Baylor, then fell in love and married a fighter pilot. Air Force duty called and she and her new husband moved from their beloved Texas and together they saw the world. In 11 years of marriage she has moved 7 times across the U.S. and Europe, adopted a son and begun her greatest adventure – motherhood.  Kristen is thrilled to finally be back home in Texas for good. She is at her happiest in a good pair of jeans, with dinner cooking on the stove, music cranked loud and a Gin and Tonic in her hand.