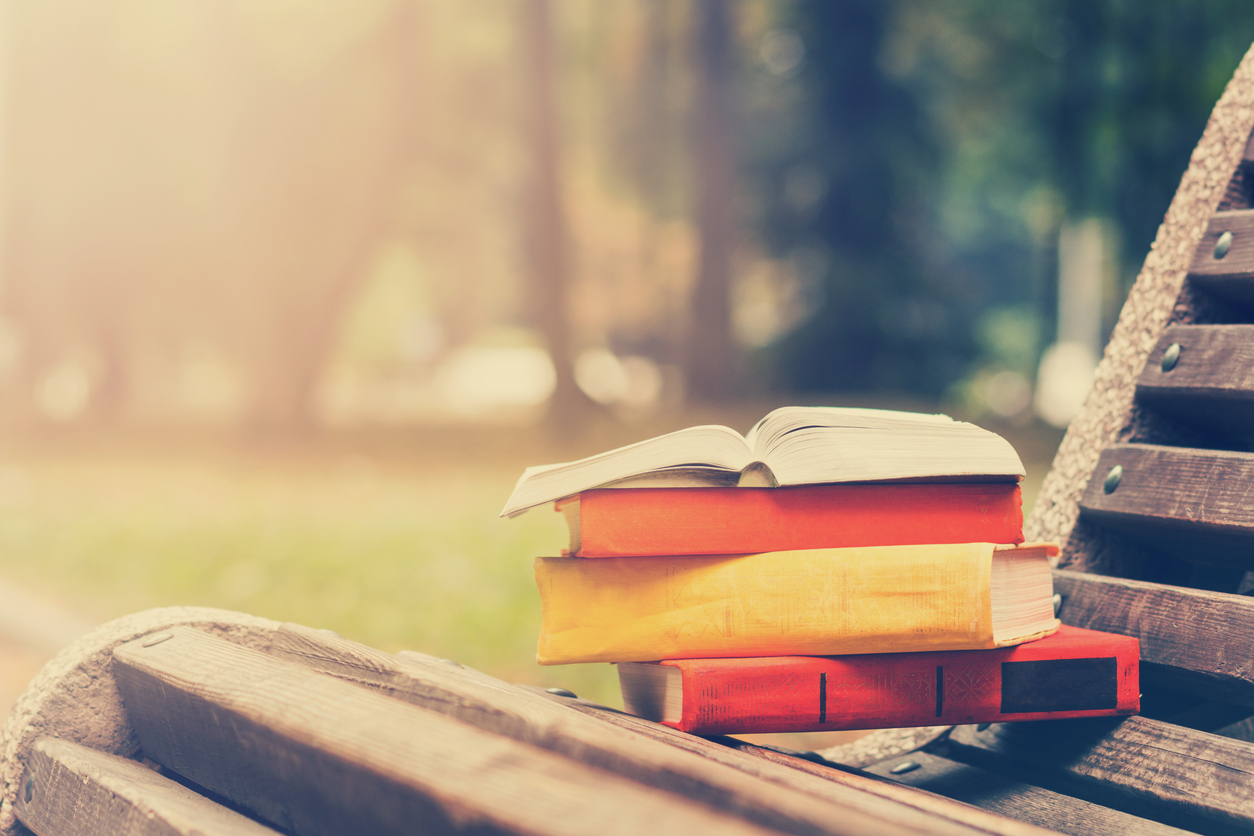 Summer is so close. That means auditing my bookshelves to figure out what I'm going to read poolside this year.
Yes, I audit bookshelves. Because I'm a writer, people give me oodles of books as gifts. I love it! I sincerely do. But it also means that I'm always accumulating more pages than I can possibly read through, so I try to strategize my summer reading according to what I'm interested in right now and the titles or genres other people are talking about.
Here's what I'm currently reading—plus what the other Tanglewood Moms writers are reading, too, in case you're interested.
Jackie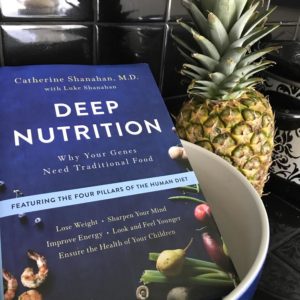 Deep Nutrition
The first half of this book has been blowing my mind. I was expecting to learn about the role of nutrition in pregnancy and early childhood, but, like the title says, this book has gone DEEP into issues of nutrition and epigenetics, a field I'd never heard of before now. Who knew that our genes have specific markers that turn on and off as we nourish them a certain way? Not me. I'm learning all about what makes a face more narrow or more full, a body more tall or more short, and the correlation behind first-born siblings hitting the "genetic jackpot" in terms of looks and intelligence. If you're not a first-born child, don't fret. The correlation doesn't always hold up, and the reason why is fascinating.
If you don't like books that prescribe diets, especially diets featuring meat or animal products (sorry, vegan friends!), this may not be the book for you. I haven't gotten to the end, where the author, Dr. Catherine Shanahan shares recipes and tips, but if you're curious about pre- and post-natal nutrition and growth, this book is worth reading in part.
Victoria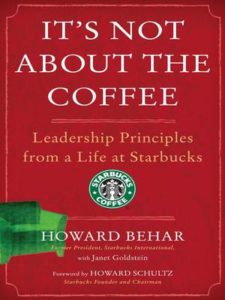 It's Not About The Coffee
In the book, Howard Behar shares his business philosophy, which is deeply rooted within the Starbucks culture. At his talk with Homer Erekson at TCU, you could tell that he was passionate about his convictions in putting people over profits. It was inspiring hearing how he had to be a champion for keeping the same value system within the corporate offices as well as in the stores.
This book is great for anyone looking to make changes within their organization as well as those starting their own new businesses. Putting your goals and company manifesto in writing allows you to refer back to it when making future decisions.
Tricia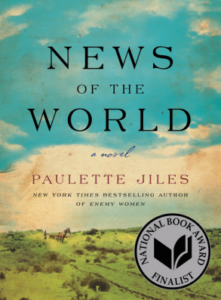 News of the World
I'm loving News of the World. It's setting is historic Texas. An old army captain from the Civil War is taking a girl, who was captured by Indians and is being returned to her relatives. I love that I know the locations mentioned. They are up near Oklahoma, headed down through the Red River toward Fort Worth and Dallas on down to San Antonio. Only half way through, but so far it's really good!
Lee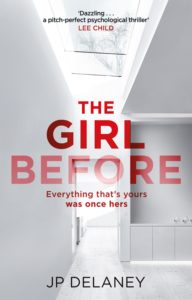 The Girl Before
The Girl Before is a psychological thriller told from the point of view of both Emma and Jane, women who occupy the same flat. They look alike. They both have recovered from traumas in their pasts. They have dated the same man. But Emma is dead, and Jane is trying to find out what happened to her. This is fabulously creepy and on-the-edge-of-your-seat suspenseful! (Please note that I'm actually listening to this as an audiobook. Emilia Fox and Finty Williams, who just happens to be Judy Dench's daughter, do an amazing job of narration. If you haven't tried audiobooks, all I can say is do it. Try one. Go to Audible.com and get your free trial. Do it now. I'll wait!)
Christy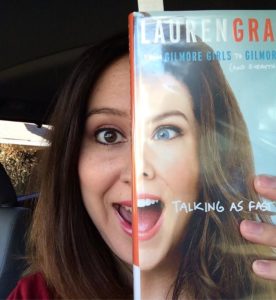 Talking as Fast as I Can
My 'reading' these days consists mostly of children's literature, but the most recent thing that I read that I really liked was Lauren Graham's biography, Talking as Fast as I Can. If you are a Gilmore Girls or Parenthood junkie like me, you will love this book! I felt like Lauren was my best friend, she's such a mix of humor, intelligence, kindness, and beauty.
What are you reading this summer? Feel free to share with us in the comments!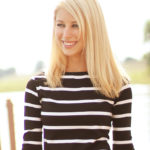 Jackie Hoermann-Elliott is the Assistant Director of TCU's New Media Writing Studio, where she teaches digital composing to Horned Frogs needing to create videos, infographics, blogs, and much more. She wrote for newspapers and magazines around the Midwest before settling down in the Lone Star State. Since she moved here in 2013, she's written for The Fort Worth Star-Telegram, Indulge, K Magazine, The Dallas Morning News, and GuideLive. Currently, she writes for those fun guys running The Fort Worth Weekly and is a valuable member of the  TanglewoodMoms.com team. When she's not writing, she's procrasti-cleaning to avoid her dissertation or reading up on new trends in health and psychology research. For fun, she cheers on her husband, Mansfield ISD football coach Buck Elliot, she teaches yoga at Yogali off E. Lancaster, or practices poses with her amazing bonus daughter, "E."