"Today's high will be 79 degrees, but this evening arctic air will start dropping down into our area, and we'll wake up tomorrow to a chilly 29 degrees. But don't worry, all you winter haters! We'll be back up in the 70s by the end of the weekend!"
Sound familiar? If you live in North Texas and watch the evening news, it does. "Winter" in North Texas doesn't mean constant cold; it means wild swings between hot and cold. Add in mountain cedar and flu season, and is it any wonder that we get sick? In the spirit of the season, I've come up with some recipes that will help chase away the blechs and blahs!
(Please note that while nutrition and wellness are inextricably linked, I am not advocating these recipes as the cure-all for various ailments. These are soothing, comforting recipes that might make you feel better!)
Beef Bone Broth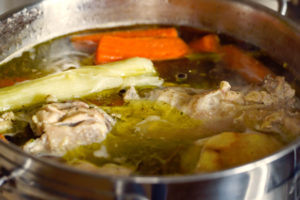 Bone broth is quite hip now. It's actually just another word for stock. The difference between a stock and a broth is that a stock is made from bones and is cooked low and slow for a long time, which allows the gelatin and collagen to break down and enrich the stock, while a broth is thinner and is made with more meat.
Makes approximately 2 ½ quarts
Ingredients
4 to 5 pounds of meaty beef soup bones (Make friends with your butcher! I call ahead to the meat department at Central Market and ask that some be set aside!)
3 to 4 medium onions, roughly chopped
3 to 4 carrots, roughly chopped (I only use 3 because I don't want my bone broth to be too sweet.)
3 to 4 celery stalks, leaves included, roughly chopped
2 cloves garlic, unpeeled
Small handful of black peppercorns
2 to 3 bay leaves
4 quarts of filtered water
Sea salt to taste
Half a bunch of fresh parsley
Directions
Preheat the oven to 375. Place the soup bones on a baking sheet and roast them for about 30 minutes. This simply deepens the flavor of your bone broth.
While the bones are roasting, roughly chop your veggies. You don't have to peel them!
Place the roasted bones, the veggies, the peppercorns, and the bay leaves in a LARGE stockpot and cover with the water. Bring to a boil. This will take a while, and while it's happening, you will need to skim off the scum and the fat that floats to surface several times. When the pot comes to the boil, reduce the heat and simmer. You are going to simmer and simmer and simmer and simmer. To get all the good collagen and gelatin out of the bones, you will be simmering this for a minimum of 12 hours, preferably 24. Periodically check and skim off any scum that has come to the surface.
In the last 30 minutes, add the salt to taste and the parsley. I also add in fresh rosemary and thyme for flavor. Remove from the heat and allow to cool for about an hour. Trust me, pouring hot bone broth is messy and painful. Using tongs, remove as many of the bones as possible and then strain the bone broth through a fine-mesh sieve into a large bowl or another pot. Allow to cool completely before refrigerating or freezing. I usually divide up my bone broth into cup containers and freeze them. Use in soups and sauces as you would stock or broth or just warm and serve in a mug. Yum!
Elderberry Syrup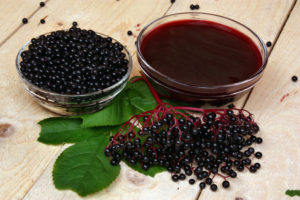 There have been all sorts of health claims surrounding elderberry syrup. I actually like it on pancakes or in hot tea!
Ingredients
1 cup dried elderberries (these are available online; simply Google "dried elderberries")
1-inch knob fresh ginger, sliced into coins (optional – there are health benefits to ginger, but I just like the taste)
4 cups filtered water
1 cup raw, local honey (Central Market has some great honey!)
Directions
Add the dried elderberries, ginger, and water to a large saucepan or pot and bring to a boil. Reduce the heat and simmer for about 30 minutes. Remove from the heat and strain through a fine-mesh sieve, mashing the solids to release all the good stuff. Allow the syrup to cool to body temperature (if you stick your finger in it, it shouldn't feel hot or cold) and then add the honey. This will keep in the refrigerator for up to two weeks.
Golden Milk or Turmeric Chai Latte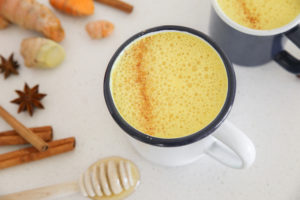 Golden Milk is this season's hit health drink. While turmeric's hundreds of health claims have not been validated, this is a delicious, warming drink for any cold day! And it gives me an excuse to go play in the bulk spices at Central Market, so that's also a win!
Serves 4
Ingredients
2 cups unsweetened almond, coconut, hemp, goat's, or cow's milk
1 teaspoon turmeric (if you can get your hands on fresh turmeric root, use about a 4-inch piece, washed and grated)
Approximately 10 black peppercorns
1 stick cinnamon
1-inch nob of ginger, washed and grated (don't peel!)
½ teaspoon cardamom pods
1 star anise
1 to 2 tablespoons local honey or good quality maple syrup
½ tablespoon virgin coconut oil or ghee
Directions
Combine all ingredients in a saucepan over medium heat and bring to a simmer, stirring occasionally. Simmer for about 4 minutes and then strain through a fine-mesh sieve into cups and serve.

Remember, Central Market is your go-to place for Cold and Flu Season. From ingredients for these recipes to supplements to boost your immune system, from soup kits in the Produce Department to ready-made Meals in Minutes for when you need to eat but don't want to cook, Central Market has it all! And coming up, they have all sorts of things for Valentine's Day – cooking classes, wines, chocolates, and anything else you need for a romantic Valentine's dinner!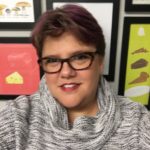 Lee Virden DuBose is a jack of all trades, master of none. She has been a bank teller, a chef and caterer (both in restaurants and in private service), a bookkeeper, a trainer, a legal assistant, and a writer. She is a proud graduate of the University of the South with a degree in Early European History. (She planned to be a professor but realized in the nick of time that professors have homework, which she never did when she was a student, so what made her think that she would do it as a professor?) While she has not used her degree in her, er, varied employment history, she is fabulous at cocktail parties. Most importantly, Lee is the proud single mother of two absolutely amazing girls, to whom she refers in social media as the Girlchildren.