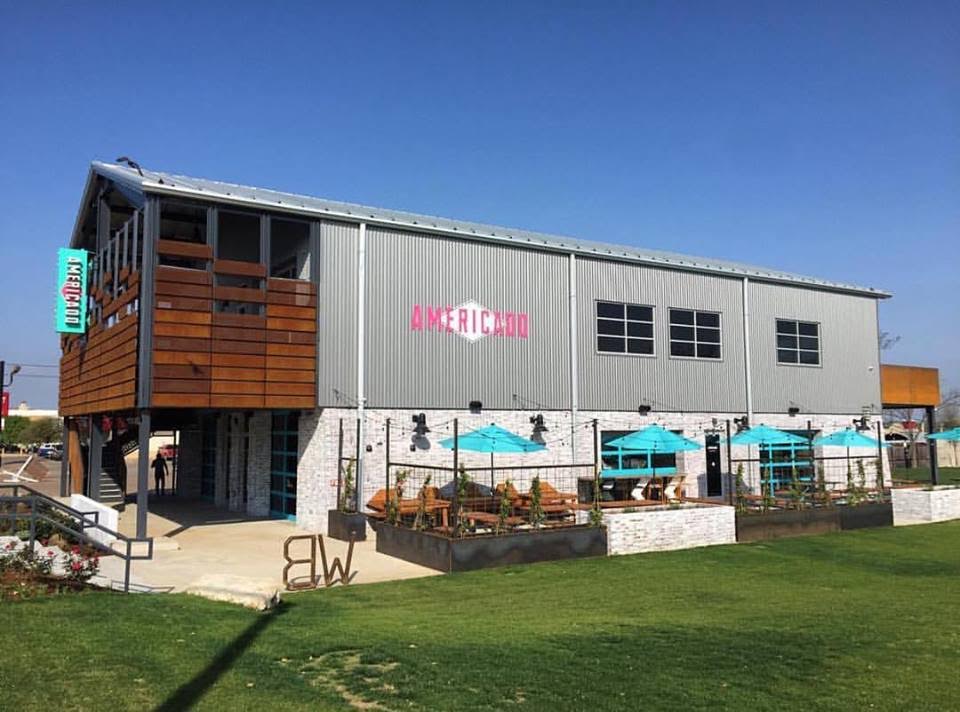 I enjoy creative, concept-driven restaurants as much as I disdain the McApplebee's of the culinary world. For weeks, I'd been hearing about Americado Mexi-Food Hall, a newish Mexican eatery near TCU. While making dinner plans with friends recently, I suggested the new joint. They had been hearing about it too, apparently.
The building (formerly a mechanics shop) looks gorgeous from the front but took me by surprise as I drove along Berry Street from TCU. The gray, west side of its wall is inauspicious. The story changes, though, when you enter the lavish, tile-heavy, and, as we found, rather loud environs. Once inside, the four of us were impressed by what we saw — a bustling dinner crowd, full service bar, and a very unique feel.
"Must be a New York concept or something," a guest said, half-jokingly referring to a refrain used by most Texans to describe something unusually cool or trendy (restaurant or otherwise) here in the Lone Star State.
I instinctively walked toward one of three protruding kitchens/order stations. By the time we began perusing the menu at the "Chi Chicken" station, we were beginning to get the restaurant's drift. Americado is basically three restaurants in one.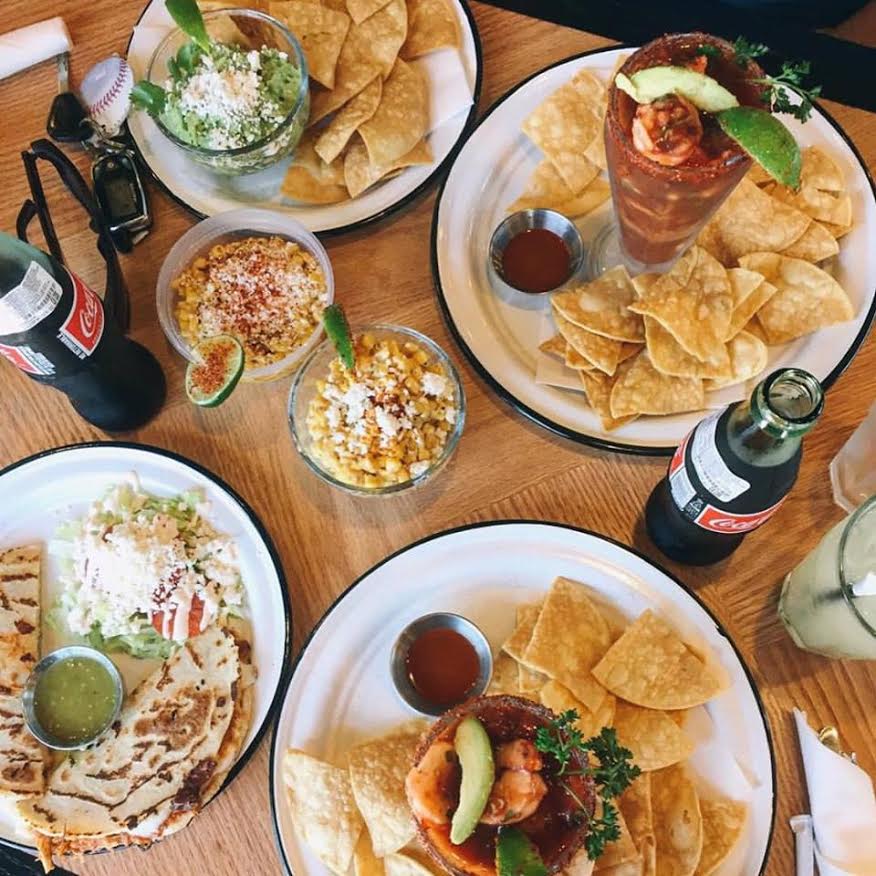 The chicken menu was full of fowl language. (Get it?) I went for a margarita ($7) and Queso Fundido ($11). If the words "queso" and "fun" appear together in a dish's description, I think one is obligated to try it at least once. That rule of thumb paid off. A thick, gooey bowl of queso blanco crowned with a dollop of smoky chorizo soon greeted us along with three steamy flour tortillas. I was busy grabbing four glasses of water, so the cheese had somewhat congealed by the time I got to it. As we found out, Americado's wait staff will cordially bring orders to your table and ensure your meal is up to par but not much else.
We settled on an amalgam of delectable street tacos, quesadillas, mas ritas, and street style corn. The tacos (basically four for $10) are small by most standards. But the diminutive, impeccably constructed morsels encouraged us to savor every bit. And order more. In the end, everyone was happy.
Although a corny ending to the evening, the "Cotija, Crema" topped off a fun night of Mexican tapas. We had survived the Great Hailstorm Threat of April 21, 2017. The street style corn, commonly called Elote, was a devilishly tasty mix of roasted corn, cheddar-ish cheese, and a tangy chili powder coating. The decadent dish was a fitting end to a night of memorable firsts. Next time I visit Americado, I'll be prepared.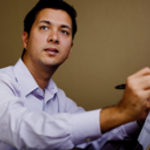 Edward Brown writes about music, arts, and news for a variety of publications. He's an award-winning writer for the Fort Worth Weekly and blogger for Fort Worth Convention and Visitors Bureau. He has published articles in Musical Opinion (U.K.), Canadian Music Educators Journal, and Clavier Companion, among others. When Brown isn't writing about music, he's actively involved in the local music scene as an educator, performer, lecturer, and judge for student music competitions. His professional affiliations include the Chamber Music Society of Fort Worth, where he volunteers as education director, and the Fort Worth Academy of Fine Arts, where he serves on the board and artistic committee. Edward is a graduate of the University of North Texas and currently resides in Fort Worth. His favorite leisure time activities include local music concerts and perusing Fort Worth's growing gastropub scene.