On Saturday mornings, I usually am doing stuff around the house that needs doing: laundry, cleaning out a closet, or sometimes just sitting and staring into space because I'm in need of a little Quiet Mommy Time. However, this Saturday, October 7, I'll be walking along the Trinity with hundreds of others in Fort Worth's first Out of the Darkness Walk.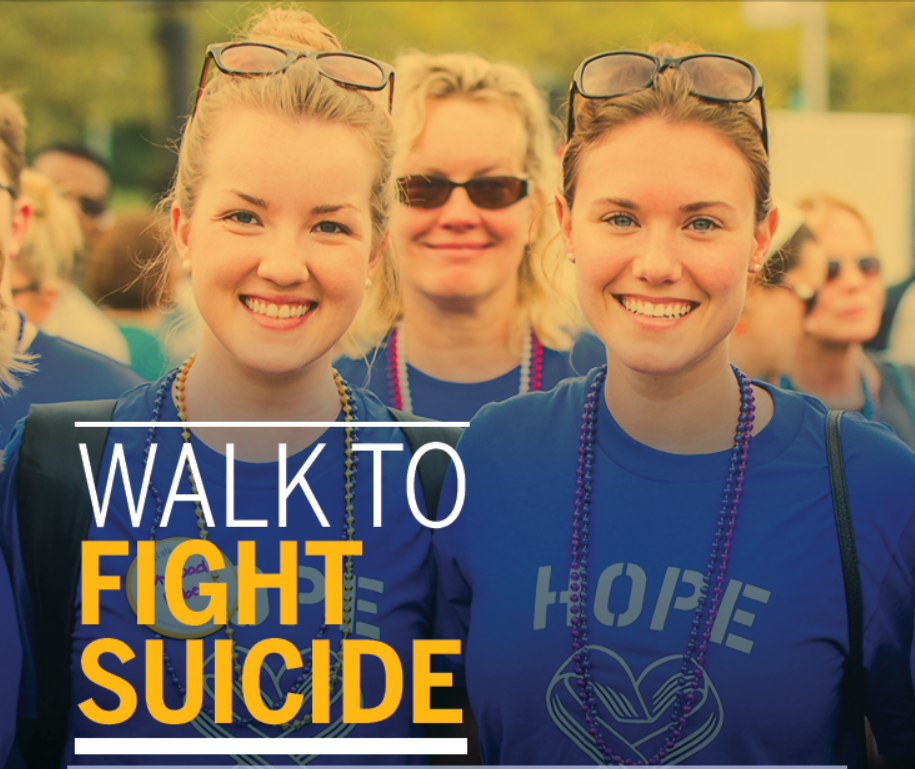 Suicide is the second-leading cause of death in Texans ages 15 to 34. Let me repeat that. Suicide is the second-leading cause of death in Texans between the ages of 15 and 34. More Americans suffer from major depression than suffer from heart disease, AIDs, and cancer. Combined. Between 5 and 10 percent of the American population suffers from depression, and yet, depression research is still underfunded. The American Foundation for Suicide Prevention (AFSP) is working to change that, and one of the most visible ways is through their Out of the Darkness Walks. The walks not only raise funds for suicide prevention programs, they allow people the space and the grace to open up about their own struggles and losses.
Until this year, Fort Worth did not have an annual Out of the Darkness Community Walk. That is, until Kaylyn Sisk decided to do something about that. Kaylyn lost her father to suicide as a six-year-old child, and upon becoming a mother, she decided she needed become more involved in working to raise awareness of suicide and breaking the stigma that surrounds mental diseases. This lead to her chairing the first Fort Worth Out of the Darkness Community Walk. "It is my hope that we can make an impact on our community, to help create a culture that is smart about mental health."

So why not grab the family and come down to Waterside this Saturday to walk for 3 kilometers along the Trinity? Registration begins at 9 a.m., with the walk starting at 10:15 a.m. Or, you can register online here and avoid the lines on Saturday!
Most of us will be affected in one way or another by mental diseases in our lives. The AFSP's community Out of the Darkness walks turn concern into action and action into hope for those suffering. If you know someone who is suffering from major depression, who is suicidal, or who has died by suicide, please join me as I walk in memory of my sister, Rachel. Together, we can change the attitude toward mental diseases.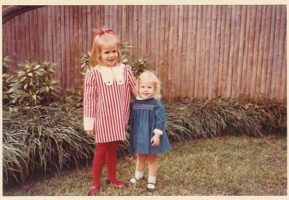 Lee Virden (seen here with her little sister, Rachel) hopes that by standing up and admitting in a very public forum that she has major depression, others might change the way that they view mental illness and that some of the stigma attached to mental illness will crumble.