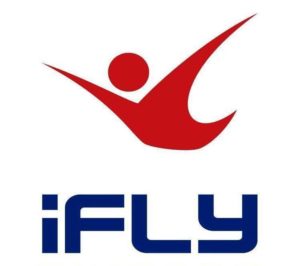 The other evening, I took the kids to try out iFly, the new indoor skydiving place up in Hurst, and WOW! What a place! I had planned on all my kids flying except Jack, who is afraid of heights. However, he told me he was going to do it, so I added him into the computer as we checked in.  They have you answer some questions and enter in all participants information, and this took some time.  I'm so glad that you can sign up online before you show up, and I already had the other children done.  Kids have a hard time being patient when they are so excited.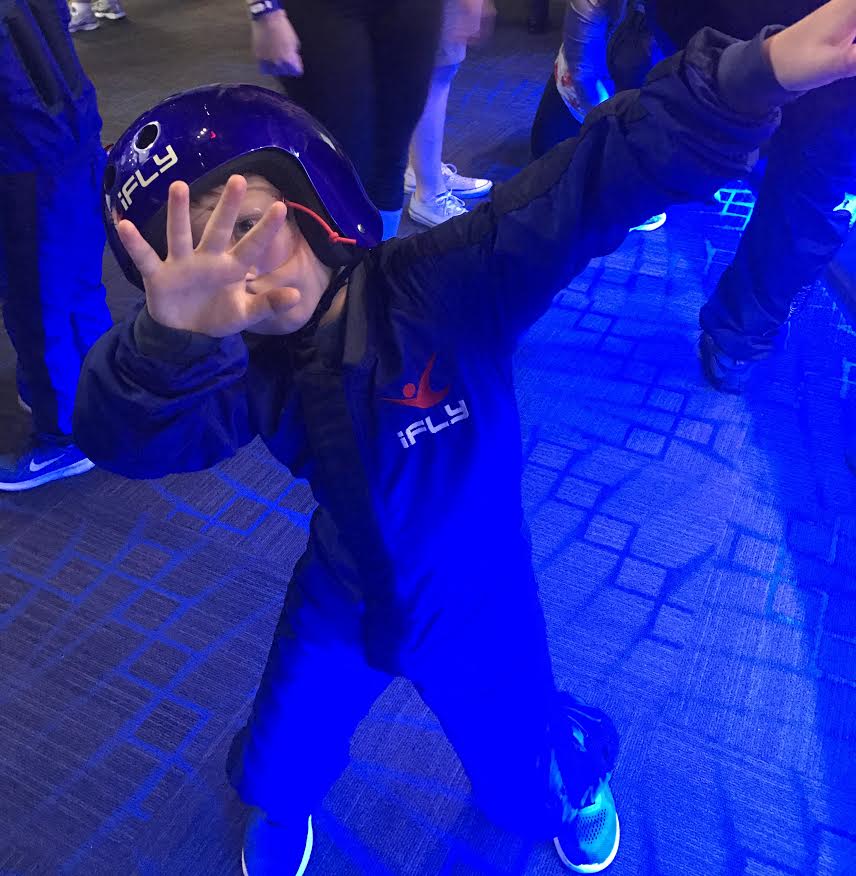 Once Jack was added, we all got our wristbands and walked in to see the tunnel, and we were blown away! An instructor was doing breakdancing moves, spinning upside down, climbing the wall like spider man, and showing off all his skills.  We looked around and saw a conference room for businesses to hold meetings and a party room for birthday parties.  This place can accommodate groups of all kinds.  For instance, if you have a boring work meeting that you are in charge of and plan to have it at iFLY, I guarantee a large turnout. The quiet work room is perfect for getting the message to the team, and the breaks in between the painfully boring parts will be unforgettably exciting.
After seeing the facilities, we then were led into the training room, for brief instructions on hand signals and flying technique and training, followed by being equipped with all the gear.   I had wondered what one would wear to iFly, and the answer is that it doesn't matter! They have everything you need: ear plugs, helmet, flight suit, protective eye wear, and even shoes if you need them.  Now we were all ready to fly, even Jack.  Our group of 10 headed into the tunnel and sat on the benches along the outside wall.   The instructor went in first and helped the fliers one by one.  Everyone got a turn, and I figured that was it, but oh no! We got to go again, and this time, each of the fliers got to go high. All the way up to the top and then dropping back down.  When Jacks turn came, he didn't even look at me with hesitation.  He just went in there ready to fly.  I couldn't have been more proud of him! He overcame his fear and faced it head on.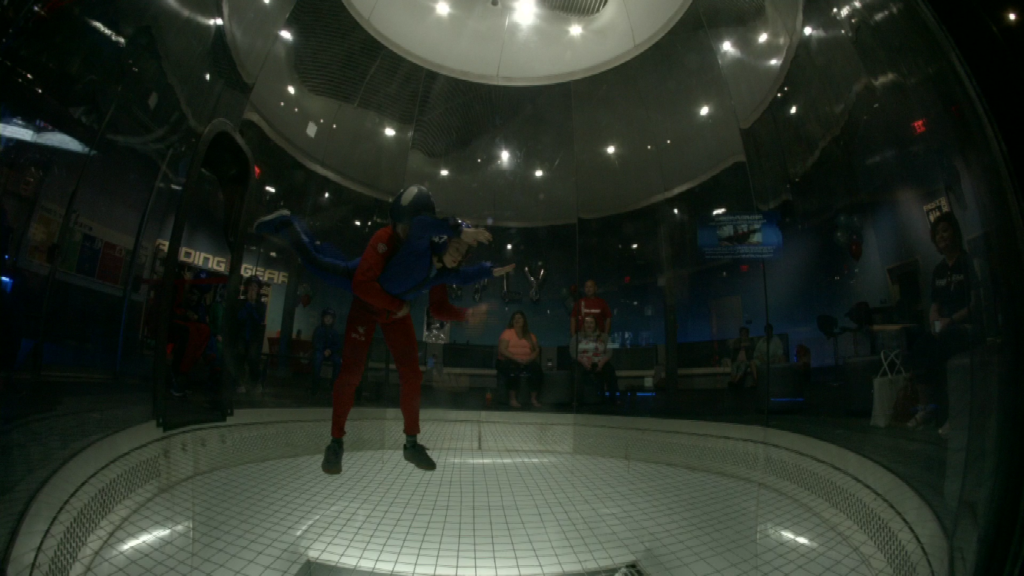 This leads me to share my favorite thing about iFLY: they take all kinds of people from ages 3 to 103 with all different fears and handicaps. iFLY helps them experience the feeling of skydiving.  Children who can't walk, talk, hear, or see can participate! The main reasons one would not be able to participate would be if they are pregnant or have had a dislocated shoulder at some time.  (Note: I highly recommend a consult by a physician if you have any question at all.)  iFLY is all inclusive fun, as proven by the smiles on all the people in our group.  I am always looking for activities to entertain the wide range of ages in our family, and this one thoroughly achieves that.
School is out.  Celebrate your children's hard work and all they have accomplished this year.  Treat them to an iFly experience they will never forget.  Directions and more information can be found here!  Share and tag #TanglewoodMoms in your photos.  But don't worry about bringing your expensive camera with you. They take photos and video of each flier. I can't wait to experience this again!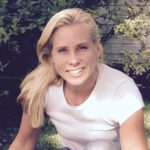 Tricia Schniederjan is a Fort Worth girl born and raised. Tricia is a runner, scuba diver, snow and water skier, hiker, and kayaker.  Her love of exploring has taken her on many adventures with her 5 children which has led to her becoming an expert at traveling with children. She is a UT Austin graduate, an optimist, a peace keeper, and an enjoyer of life.