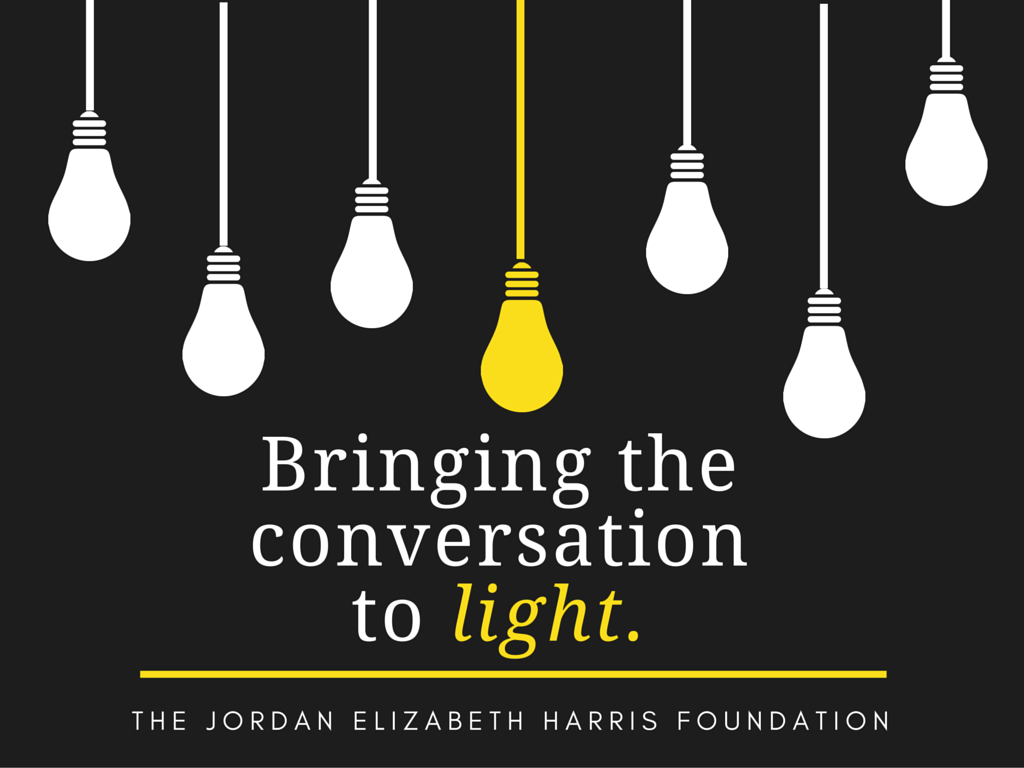 On March 27, 2012, a young woman named Jordan Harris took her life. Jordan was an athlete, a musician, and a prankster whose sole mission in life seemed to be helping others. She lit up any room she entered. She also suffered in silence from severe depression, which ultimately took her her life. After her death, the Jordan Elizabeth Harris Foundation was created in her memory to eradicate suicide by funding depression research, by creating awareness through education, by erasing the stigma that surrounds mental diseases, and by providing hope to those who are struggling in silence.
In honor of Jordan's memory and the memory of all who have lost their battles with depression, the Jordan Elizabeth Harris Foundation would like to invite you to the 3rd Annual Bring the Conversation to Light luncheon on Thursday, November 3, from noon to 1 in the West Texas Room of the Will Rogers Coliseum. Hear how the Foundation is partnering within our community to implement innovative strategies to eradicate suicide. Keynote speaker Dr. Gregory Hudnall, founder of Hope Squad, will talk on his ground-breaking program of peer-to-peer suicide prevention which empowers students.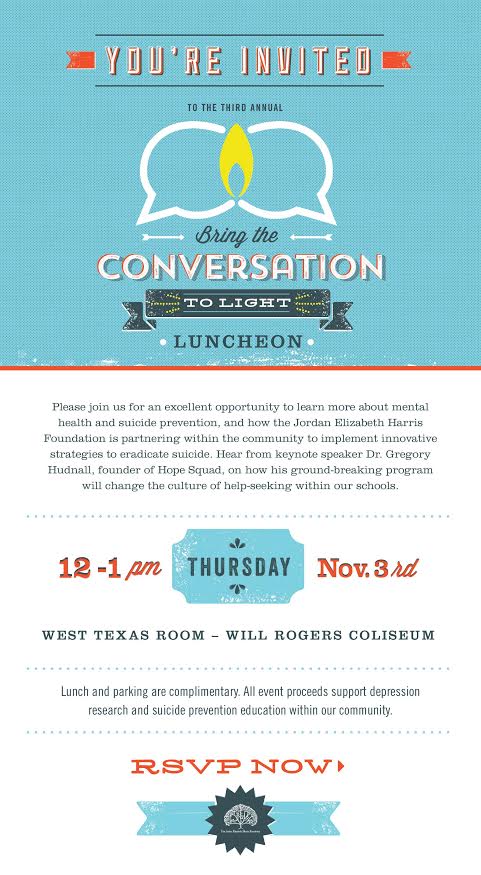 To register, please follow this link. When you register, please list Tanglewood Moms as the table captain. If you have any questions, email cortney.gumbleton@jehfoundationfw.org.
As some of you may know, this is a topic that is close to my heart. I lost my sister and only sibling Rachel to suicide on February 26, 2009, and I suffer from depression. The stigma that surrounds mental diseases, while less that it was in the past, is still strong. Over 1 million Americans attempt suicide every year, with almost 43,000 succeeding. Mental diseases are just that: diseases that need treatment. They are not a sign of moral failing. They are not a judgement from God. If we can change the way we view mental diseases, we will stop losing amazing people like Jordan and Rachel. Please join the Jordan Elizabeth Harris Foundation on November 3 and Bring the Conversation to Light.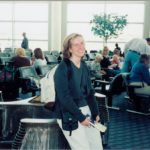 Lee Virden DuBose, who lost her sister Rachel Elizabeth Virden Hulscher (left) in 2009, hopes that by standing up and admitting in a very public forum that she has major depression, others might change the way that they view mental illness and that some of the stigma attached to mental illness will crumble.