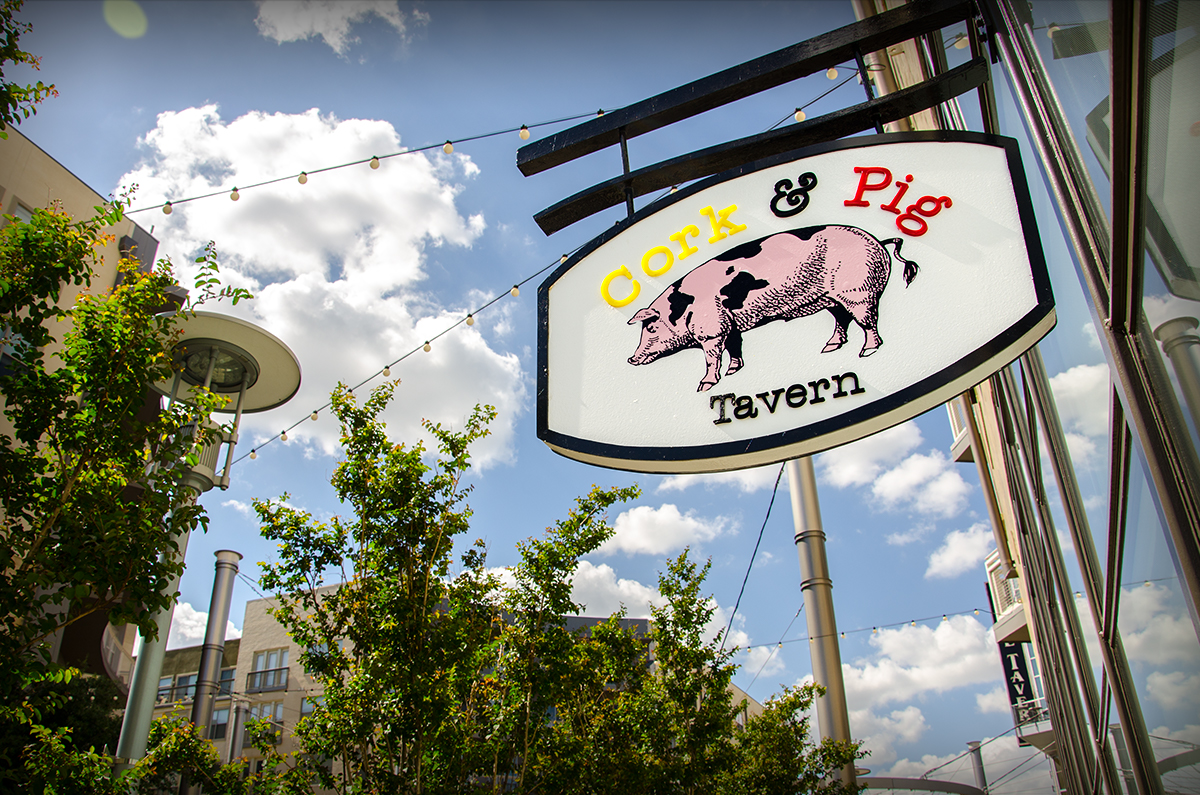 Felipe Armenta, executive chef and owner of The Tavern, Pacific Table, and Press Café, has opened three new restaurants this year. That brings his total to eight: four in Fort Worth, two in Odessa, and two in San Angelo. Felipe is a busy man.
We caught up with him while he was getting some well-deserved R&R in Mexico to talk about his newest restaurant, Cork & Pig Tavern, in the heart of Fort Worth's hot West 7th area.
Originally from Houston, Felipe grew up in the restaurant business. "My parents have always owned restaurants. For me the kitchen was my backyard. I spent my childhood learning how to cook and how to run a restaurant."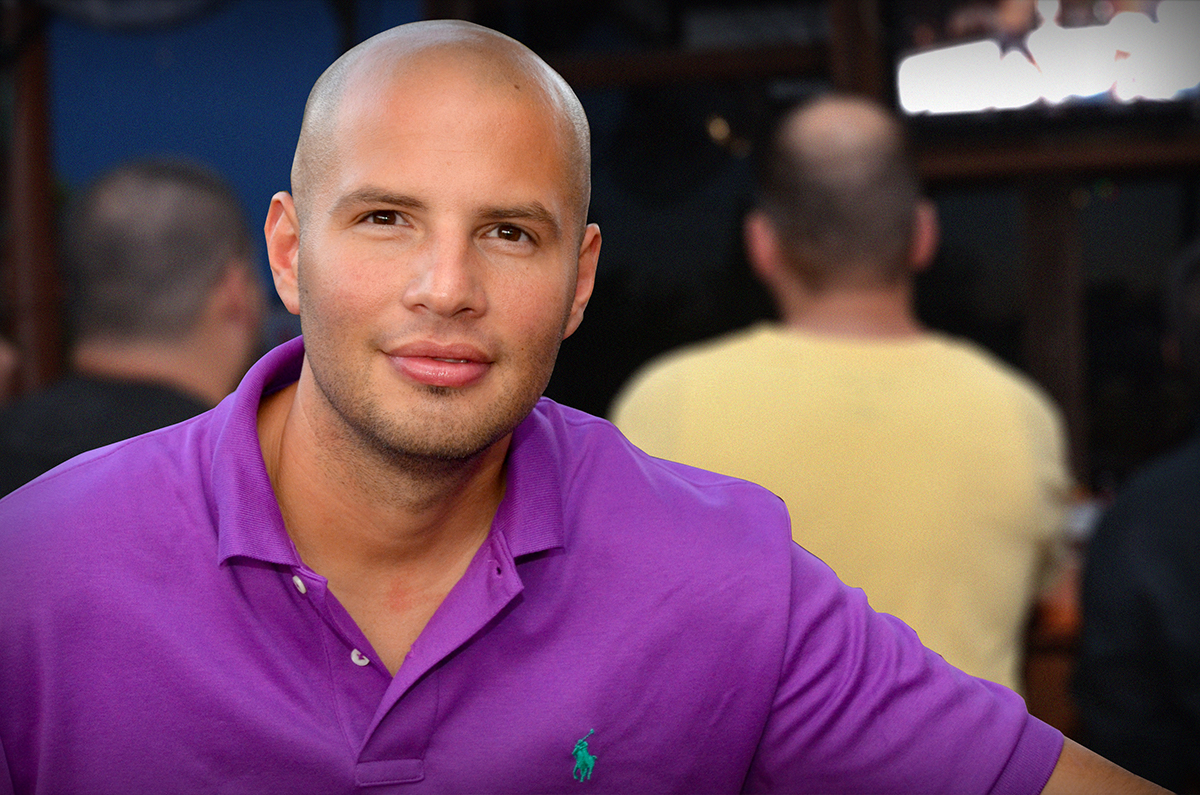 Like many of us, Felipe reached his early twenties and wasn't quite sure what he wanted to do, but, "The answer was right in front of me. I loved to cook, but I knew I had to branch out. I needed go beyond the Mexican cuisine I had grown up cooking and expand my horizons, so I went to culinary school to learn everything I could"
After culinary school, Felipe joined a large national multi-brand restaurant group and began a career that took him to many of the country's top markets. Over the years, he spent time in New York, L.A., San Francisco, Atlanta, Miami, and Dallas. Honing his craft in these competitive markets allowed Felipe to see firsthand what works and what doesn't work in the restaurant business.
He expanded his knowledge beyond the kitchen and started paying attention to the restaurant as a whole. "Every time I went to eat at a restaurant, I would take notes about the lighting, the acoustics, the flow, the functionality, and the efficiency of the place. Sometimes people think if the food is great or the ambience or the view then that's enough. You need all of those things, and the design and the layout of the restaurant matter. Living in those top markets helped me understand how to create a vibe and how to make people comfortable."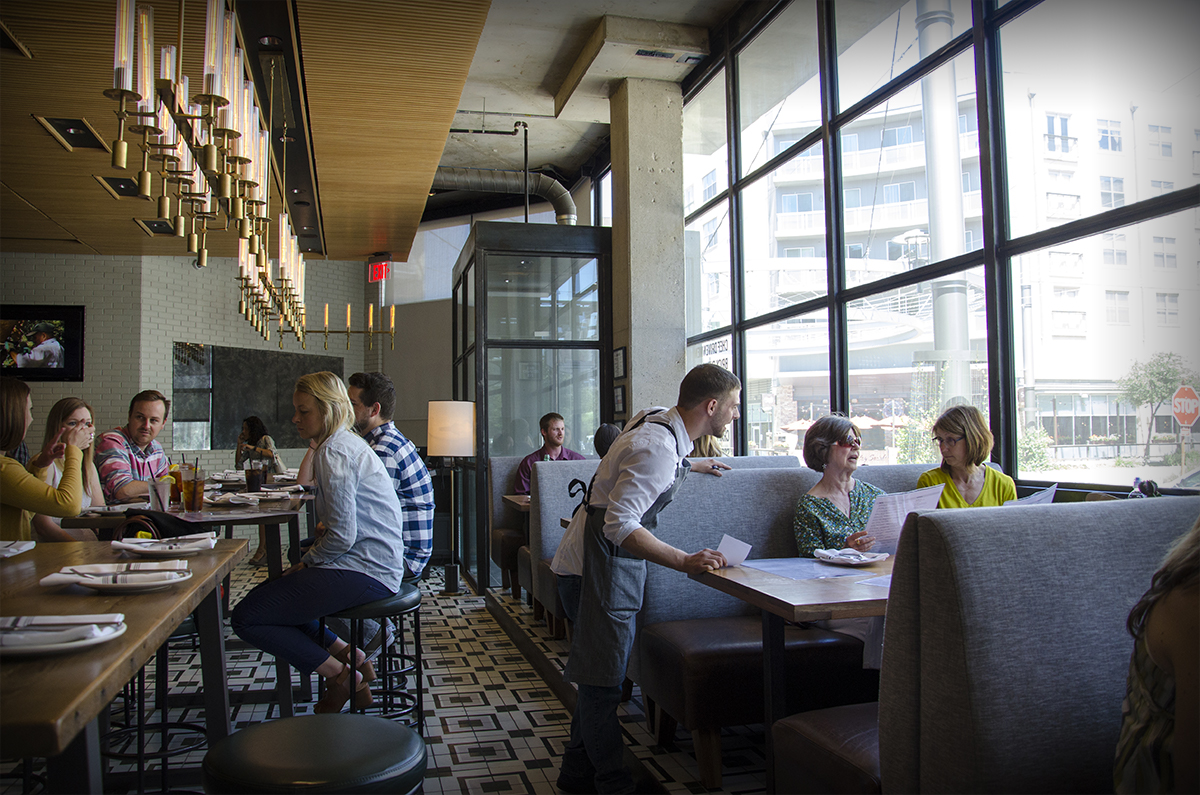 Now a veteran of the restaurant industry, Felipe is heading into the hottest neighborhood in Fort Worth. The West 7th St. area is a mini boom town, and it has seen a variety of restaurants and bars come and go. Felipe is betting on the area, though, and he believes Cork & Pig is a great fit for West 7th. "First, I believe in the area. It draws people from all over, not just Fort Worth. We have people from Southlake, Dallas, Arlington all coming here. We also have the amazing community of people who live and work right here in the neighborhood. It's a very diverse group, and that's why I think Cork & Pig belongs here. Cork & Pig is a very diverse restaurant. There is something for everyone. You can bring a date, or you can bring kids."
Although Cork & Pig has only been open for about six weeks, Felipe says, "7th Street has already exceeded our expectations. We love being here, and we are looking forward to continued growth."

Regarding the Cork & Pig culinary offerings, I will simply say everything we've sampled has been beyond excellent. As for the menu, Felipe says the location and diverse clientele demand the menu stay fresh. There will be some staple items that will likely stay, but look for seasonal offerings to evolve regularly.
There's something about a Felipe Armenta restaurant that's hard to describe. You get a certain feeling when you dine at Press Café, or Pacific Table, or The Tavern, something almost déjà vu-like but still singularly unique. I don't know exactly what it is, but Cork & Pig has a similar sensation. It's not the food or the décor or the ambience or the flow. It's something deeper. I believe it's the vibe Felipe talks about. It's the family lore that flows deep beneath the surface but resonates throughout the restaurant.
This post, written by Billy Bob Wise, originally appeared on John Zimmerman's blog. He has graciously allowed us to post it here.