Last week, I wrote about Mama's Pizza's 50th anniversary here. I heard from several people that they liked the post and from one who didn't. Nobody said they don't like the pizza, however.
The one person who complained about the last post brought to my attention that I had neglected to really talk about the food. I guess I just assumed since it's been around for 50 years, Mama's Pizza's pizza didn't really need a review or even an introduction. Apparently, I was wrong. My apologies.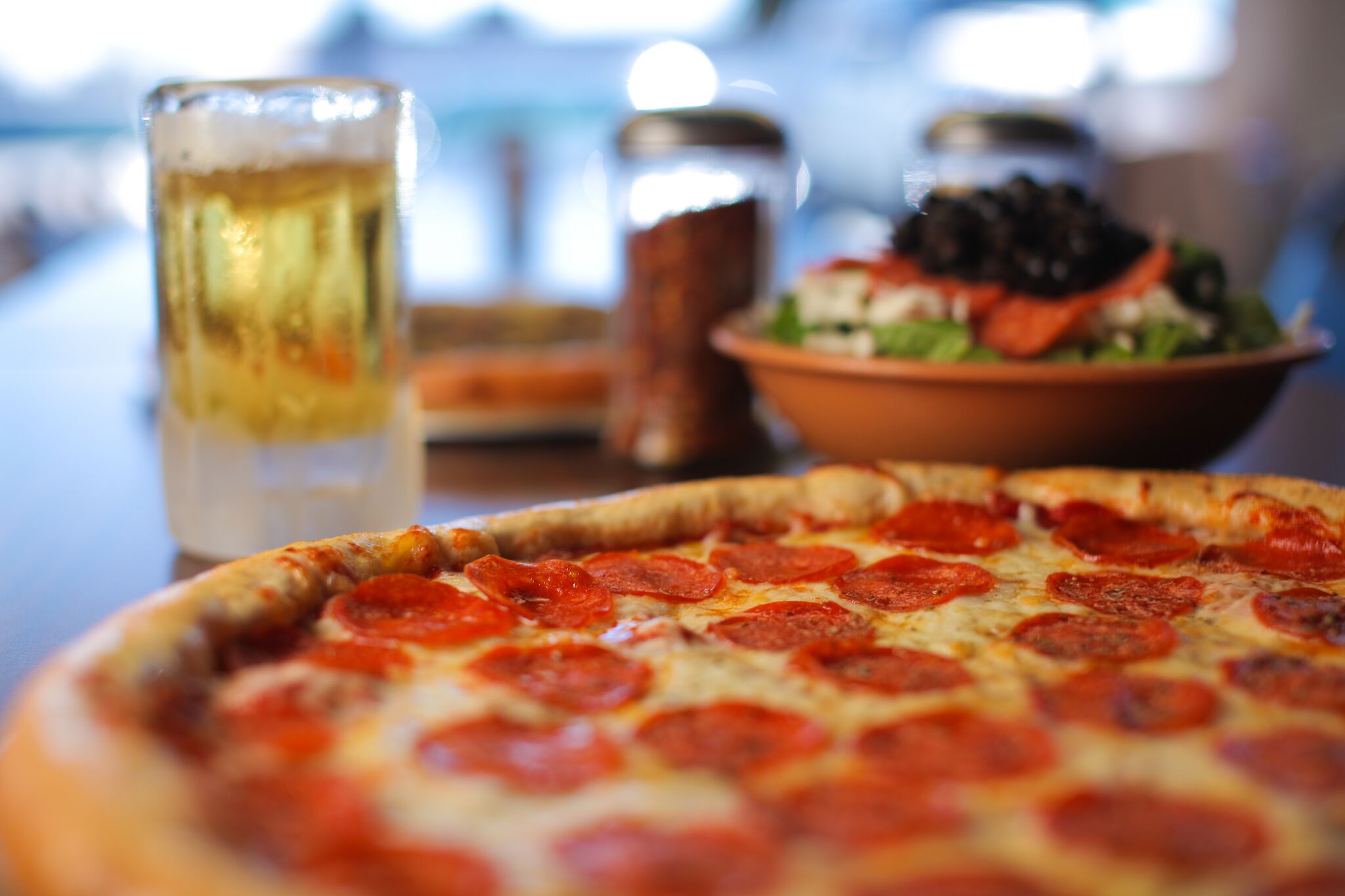 I then recalled that, although pizza is the obvious star of the show at Mama's, it is by no means the only offering. There are some things you may not have tried. Heck, there might be some things you didn't even know about. In fact, there are several other menu items and it should come as no surprise that they're all really tasty.
I will break them all down for you here.
First, let's go ahead and talk about the pizza. I'm going to assume we are all familiar with the concept of pizza as a delicious food item and that we all agree Mama's Pizza's pizza is an exemplar of the upper echelon of what pizza can be. The, dare I say, apogee of its type. (If you don't agree, I order you to go get a Mama's Pizza now and eat it until you understand. Go. I'll wait.)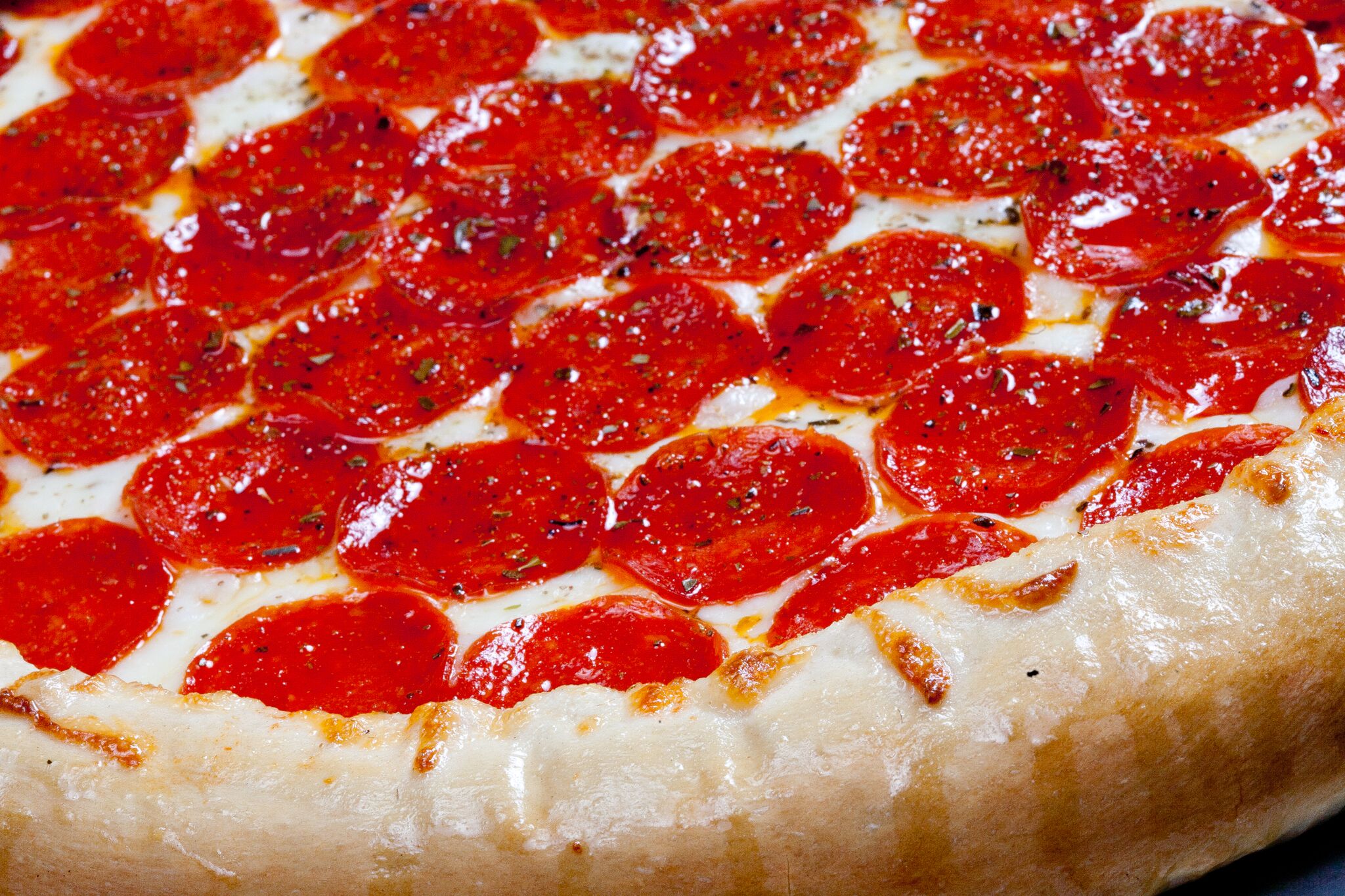 The foundation of any pizza is the crust. Mama's makes theirs fresh daily. In fact, they make it fresh several times per day. In the last post I told you I worked at Mama's in high school and college. I worked pretty much every job you can have at Mama's, including making the pizza, which includes making the dough. I can certify the dough is made fresh regularly throughout every business day. What I can't do is tell you the recipe for how the dough is made because 1) it's a secret, and 2) it was a long time ago, and I don't remember. The other thing I can tell you about the dough is that it is amazing. It's soft and chewy, and every pizza crust gets a swipe of garlic butter as soon as it leaves the oven. It is absolutely delicious.
Atop said foundation is spread some sauce and cheese. Mama's has always been committed to quality, and if you were to spend some time in the kitchen, you'd see that they really care about the ingredients. Mama's employs a 100% tomato sauce (including small delicious chunks of tomato for texture). It's sad that we even have to say this, but some pizzerias skimp on ingredients including sauce, and the result is less than 100% tomatoes. As for the cheese, this is another point of interest. Mama's sources 100% mozzarella that comes in big beautiful blocks that the kitchen staff shred themselves throughout the day as needed. No bags of shredded cheese in the Mama's pizza kitchens.
As for meats and veggies, the management at Mama's has always insisted on top quality. I remember as a kid my dad would travel to far-flung places for pepperoni tastings when they were considering a change of suppliers. I also remember as a high school-aged employee of Mama's Pizza receiving fresh produce from suppliers that we chopped by hand in the morning before we opened. Again, the pizza takes center stage at Mama's, and rightfully so, but the other menu offerings are equally as good. Stay with me…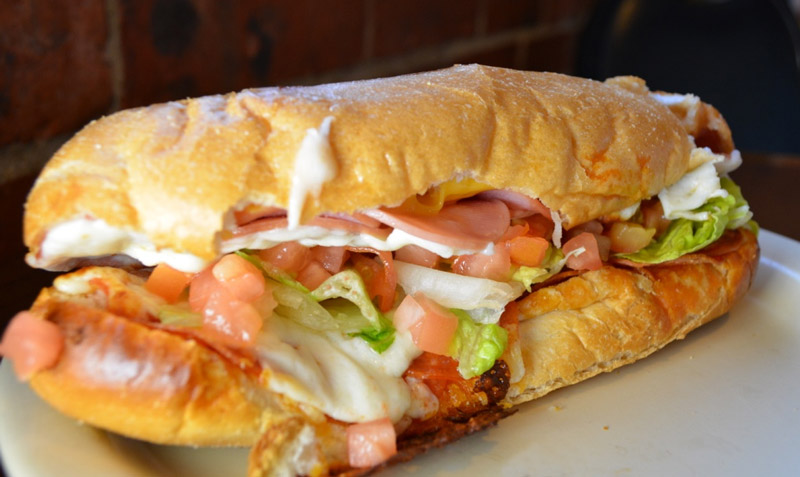 Some of my favorite non-pizza items are the sandwiches. Sandwiches, you say? Yes. Sandwiches. The Mama's Sub is really one of the best sandwiches you can get anywhere. A fresh, soft hoagie roll with lettuce, tomatoes, fresh mozzarella, pepperoni and Canadian bacon heated to a big 'ol melty mess in a 600-degree oven is an amazing treat if you're not quite in the mood for pizza. Simple and delicious. The pepperoni sub and the ham and cheese sub are also great. An order of breadsticks, which are a flat pan of their amazing pizza dough baked up right with some garlic butter spread on them are a delightful addition to your pizzas, while the cheese sticks (breadsticks with heaps of mozzarella on top) can be an entrée unto themselves. Recently, Mama's added Buffalo wings to their menu, and, as you'd expect, they didn't mess around. I've had wings at the Anchor Bar in Buffalo New York, which happens to be the birthplace of the Buffalo wing. They were amazing, and I'll put Mama's right up there with them.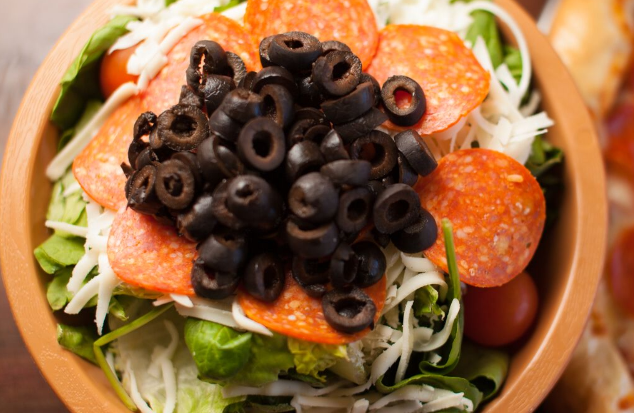 Finally, salads. Let's face it, you're at a pizza place. Do you really want a salad? There's pizza, breadsticks, cheese sticks, sandwiches, and wings! Do you really want a salad? Yeah? OK, Mama's has some salads. The first is what they call a house salad which is really just some lettuce and cherry tomatoes in a small bowl. If you simply need some greens and fiber it will do, but if you want a really tasty salad go for the Italian Salad. Now you're talking! A big bowl of lettuce and cherry tomatoes topped with generous handfuls of pepperoni, freshly shredded mozzarella cheese, and black olives. Its-a nice-a!
I think that about covers it. Great food whether you're in the mood for pizza or not. That said, if you're not in the mood for pizza, there might be something wrong with you.
Oh yeah! I might as well mention the specials Mama's is running this week to celebrate their 50th anniversary. Enjoy!
Monday, June 11 – $5 medium one-topping pizzas (all day)
Tuesday, June 12 – $10 large (16") one-topping pizzas (all day)
Wednesday, June 13 – 50% off order (excluding lunch buffet)
Thursday, June 14 – 50 cents for order of breadsticks (all day)
Friday, June 15 – $5 lunch buffet, including drink + tax (11 a.m. to 2 p.m.)
Saturday, June 16 – $15 Mamas-sized (20") two-topping pizza (all day)
Sunday, June 17 – Two large (16") one-topping pizzas for $19.68 (all day)