Thanksgiving is one week from today. I repeat, Thanksgiving is one week from today!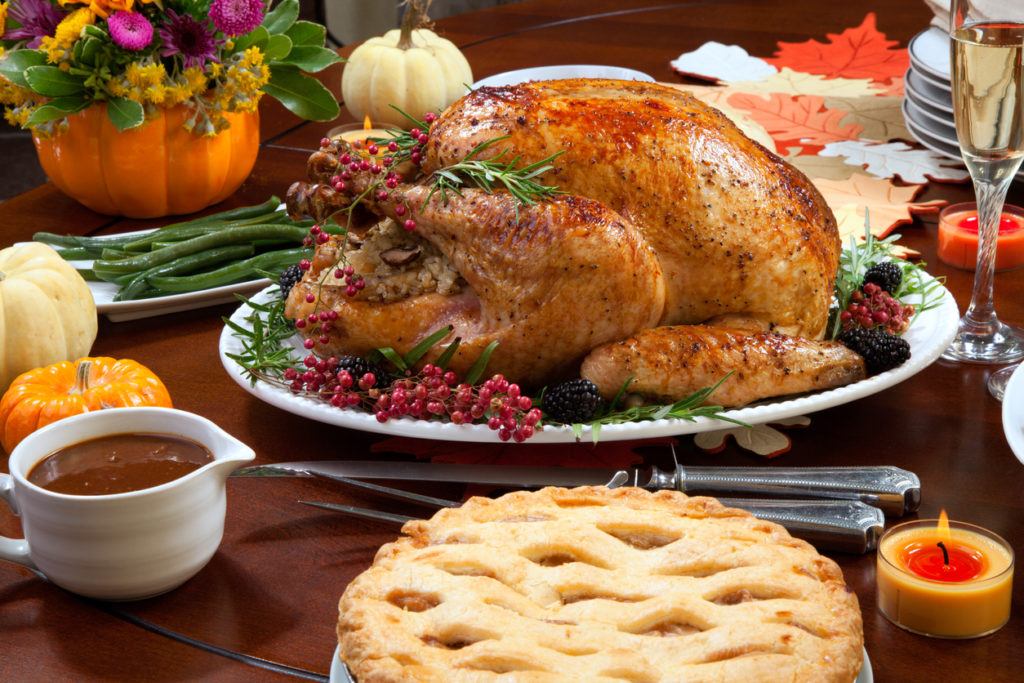 Now, don't panic. Central Market has everything you need to make your Thanksgiving feast the best yet! For this year, my family and I are doing a Southern Thanksgiving, and I have some recipes for Southern sides to share with you.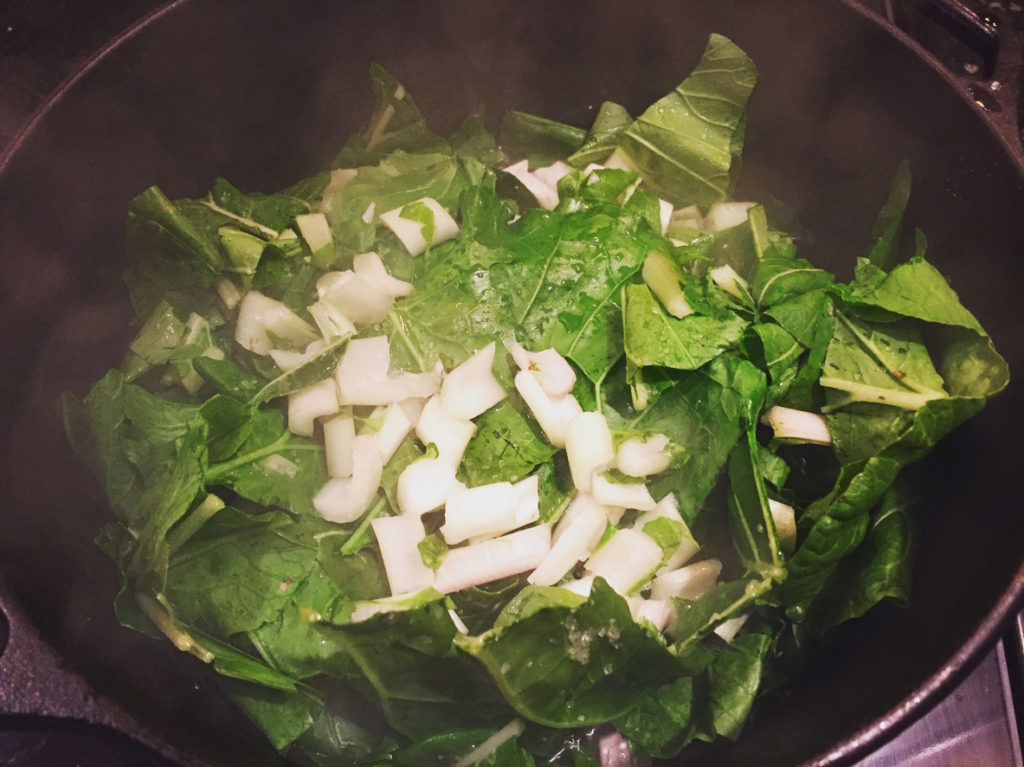 Southern Greens
This is the recipe I make every New Year's Day, as Southern tradition holds that eating greens on New Year's Day is essential to ensure you receive money throughout the year. My younger daughter LOVES these, and she requested that we have them for Thanksgiving.
Ingredients
3 pounds greens (I use a mix of collards, turnip, and mustard greens), well-washed, tough stems removed, and chopped
1 large yellow onion, diced
1 large or 2 smaller ham hocks
3 quarts chicken stock or broth (if using store broth, get the low sodium variety!)
4 to 6 cloves garlic, smashed
1 cup cider vinegar, more or less (I use a lot of vinegar in my greens, but I know that's a very subjective taste)
Salt and freshly ground pepper to taste
Directions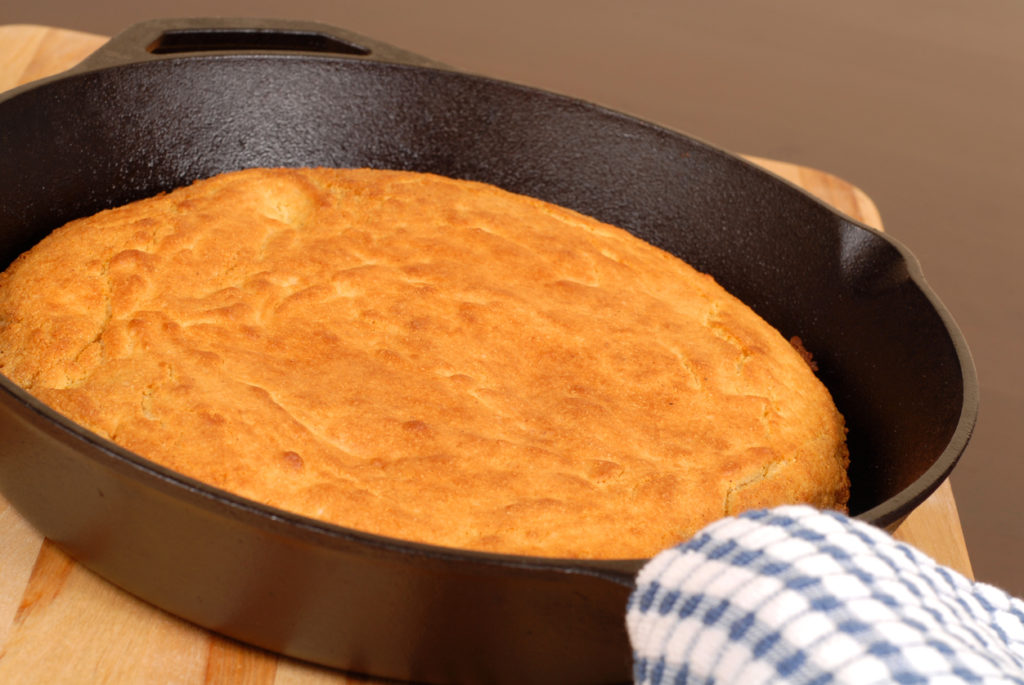 In a large stock pot, combine the onion, ham hocks, garlic, and stock or broth and cover. Bring to a boil, reduce the heat, and simmer for about 2 hours, or until the meat is falling off the bone. Remove the bones, add the greens and the broth, and simmer for about an hour. Add the vinegar, salt, and pepper. Serve with the cooking liquid (called "pot likker") so you can sop it up with cornbread! Serves 8.
Sweet Milk Cornbread
There is great debate among cooks as to whether sugar and flour belong in cornbread. In my opinion, cornbread has no sugar and no flour; corn cake has sugar and flour. So this recipe has no sugar or flour. Oh! The "sweet" in the title refers to regular milk, as opposed to buttermilk.
Ingredients
2 cups cornmeal (I use yellow, but white is just as good!)
1 ½ teaspoons baking powder
1 teaspoon salt
1 egg, lightly beaten
1 ½ cups whole milk
2 tablespoons canola or grapeseed oil (I actually use lard, but many have a hard time with lard)
Directions
Preheat the oven to 450°. Allow your pan to heat in the oven. I use a cast iron cornbread pan, but you can use a skillet, a pie pan, corn stick mold, or muffin tins.
In one bowl, combine the dry ingredients. In another bowl, combine the milk, egg, and oil (or melted lard, if using). Combine the two, stirring just enough to moisten. Pour into the hot baking pan of your choice. Bake for 12 to 15 minutes, for corn sticks or muffins, 17 to 20 minutes for a pan or skillet. Serves 6 to 8. (I make several batches and keep them warm!) Serve with butter and sorghum or molasses.
4 to 6 cloves garlic, smashed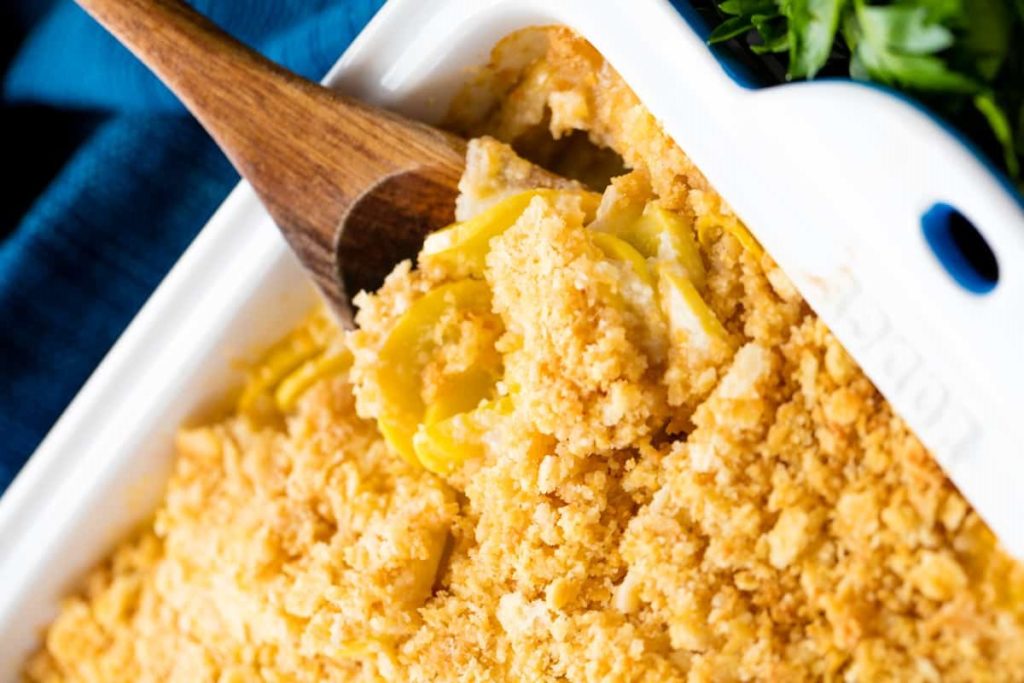 Southern Squash Casserole
This is one of those recipes that every family across the South has a version of. Some use canned soups, others include Miracle Whip. This is my recipe, and my family loves it!
Ingredients
3 pounds summer squash (I use a mix of zucchini and yellow squash), sliced about ¼ inch thick
1 large yellow onion, chopped
1 to 2 cloves garlic, peeled and minced
½ teaspoon dried tarragon
Salt and freshly-ground pepper to taste
5 tablespoons butter, divided use
2 large eggs, lightly beaten
1 8-oz container sour cream (please don't use the light or fat-free stuff for this!)
4 oz sharp cheddar, grated
4 oz Gruyere, grated, divided use
Several shakes of your favorite hot sauce (I use Cholula for this)
2 sleeves Ritz or Town House crackers, crushed
Directions
Preheat the oven to 350° and coat a 2-quart baking dish with nonstick cooking spray.
In a large skillet or sauté pan over medium heat, sauté the onions and garlic in 3 tablespoons butter. When the onions are translucent, add in the squash, tarragon, salt, and pepper. Sauté until the center of the slices of squash are just tender. Transfer the vegetable mixture to a colander and drain, discarding the liquid.
While the vegetables are sautéing, combine the eggs, sour cream, cheddar, 3 oz of Gruyere, and hot sauce in a large bowl. Season with salt and pepper. Gently fold in the drained vegetables and pour into the greased baking dish. Melt the remaining 2 tablespoons of butter and mix with the crushed crackers; sprinkle the butter cracker crumbs over the casserole and top with the remaining grated Gruyere cheese. This can be made up to the point and refrigerated for two days.
Bake the casserole in the preheated oven for about 20 to 30 minutes, or until the top is golden brown. Serves 6 to 8.

If you don't want to spend all your Thanksgiving in the kitchen, Central Market has you covered. From the turkey or ham to the pumpkin pie and flowers for the table, you can get everything you need for your Thanksgiving feast at Central Market. And don't forget the curbside pickup! Just order your food, and it will be ready whenever you are!