Recipes
The Most Wanted Pepper in the Southwest
I know you've been waiting all year for this. Don't deny it. You've been wondering, "When will she write it?" You've been on the edge of your seat, hoping it would publish. Well, you can rest easy. It's here.
IT'S HATCH CHILE RECIPE TIME!

[You'll have to imagine a trumpet fanfare here. I'm short a few trumpeters today.]
Yes, it's my absolute favorite time of the year, culinarily speaking. August means that the Hatch chiles are flooding into Texas from New Mexico, and it means that I go a little crazy in the kitchen. I put Hatch chiles in EVERYTHING. Pound cake? Check. Breakfast? Check. I'm sort of glad that they're a seasonal product; familiarity does not have time to breed contempt.
Here are some recipes I've been playing with. For these recipes, I've used half sweet chiles and half spicy. You should adjust to your family's taste. I also get the pre-roasted chiles from Central Market. I used to roast my own on the grill, but it's too hot for that and I'm too old for that. I hope you enjoy!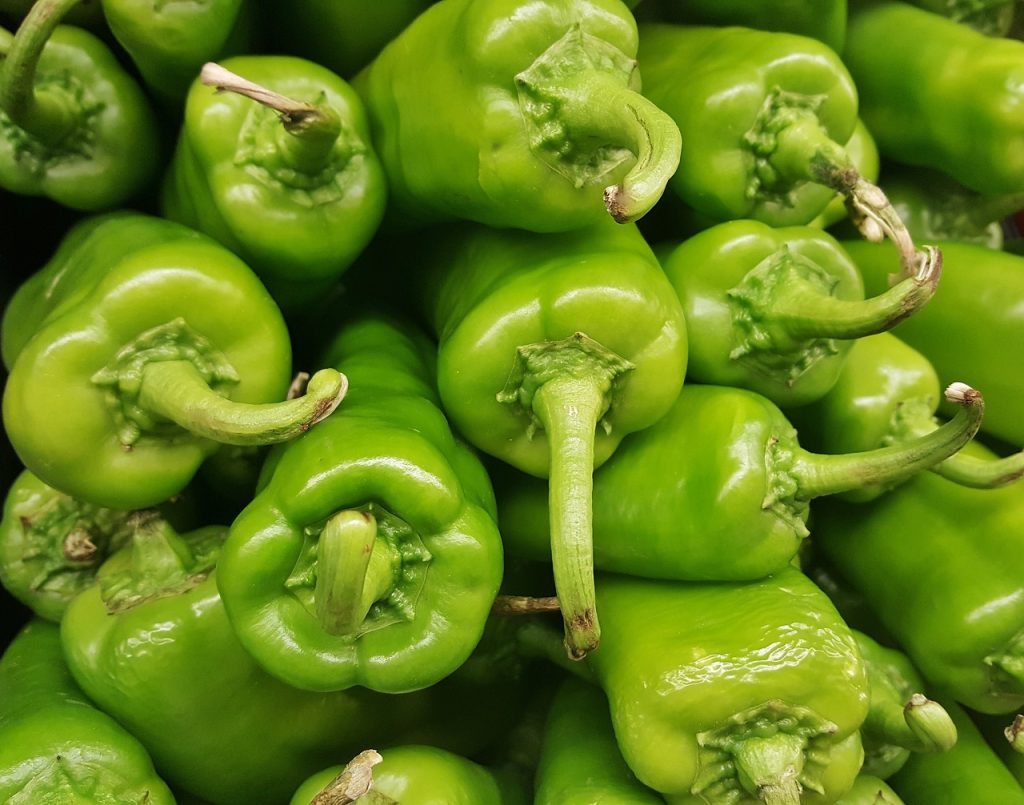 Hatch Chile and Sweet Potato Hash
We love sweet potatoes in our house. Mashed, oven fried, turned into soups and stews… we love them any way we can think to prepare them. This is a great weekend brunch.
Ingredients
5 medium sweet potatoes, peeled and cubed (I use more medium-sized sweet potatoes rather than fewer large ones because the smaller ones are sweeter and less fibrous)
4 tablespoons olive oil, divided use
1 tablespoon chili powder
1 tablespoon smoked sweet paprika
2 teaspoons ground cumin
1 teaspoon ground coriander
1 tablespoon kosher salt
Lots of freshly ground pepper
1 large yellow onion, peeled and chopped
3-5 cloves garlic, smashed, peeled, and chopped
4-6 roasted Hatch chiles, skins and seeds removed, chopped
1 over easy or poached egg per person
Chopped cilantro and crumbled panela or queso fresco for garnish
Directions
In a large skillet over medium-high heat, toss the sweet potato in 3 tablespoons of the olive oil. Allow the sweet potato cubes to sit for about 10 minutes. This will allow the sweet potatoes to caramelize. Stir the spices, salt, and pepper into the sweet potatoes and cook for another 4 to 6 minutes, stirring occasionally. The sweet potato cubes should be tender with crispy brown edges.
Remove the sweet potatoes to a bowl and return the skillet to the heat. Sauté the onions in the remaining tablespoon of olive oil until they are translucent, about 3 to 4 minutes. Add the garlic in and cook for another minute. Add the chiles and toss to combine. Cook for another 2 or 3 minutes.
Return the sweet potatoes to the skillet and stir to combine all the ingredients. Taste and adjust the seasoning to your taste.
To serve, divide the hash between 4 or 5 plates and top each plate with an egg, cilantro, and cheese. If you like, squeeze a little lime juice over the hash. Serves 4 or 5, depending on how hungry you are!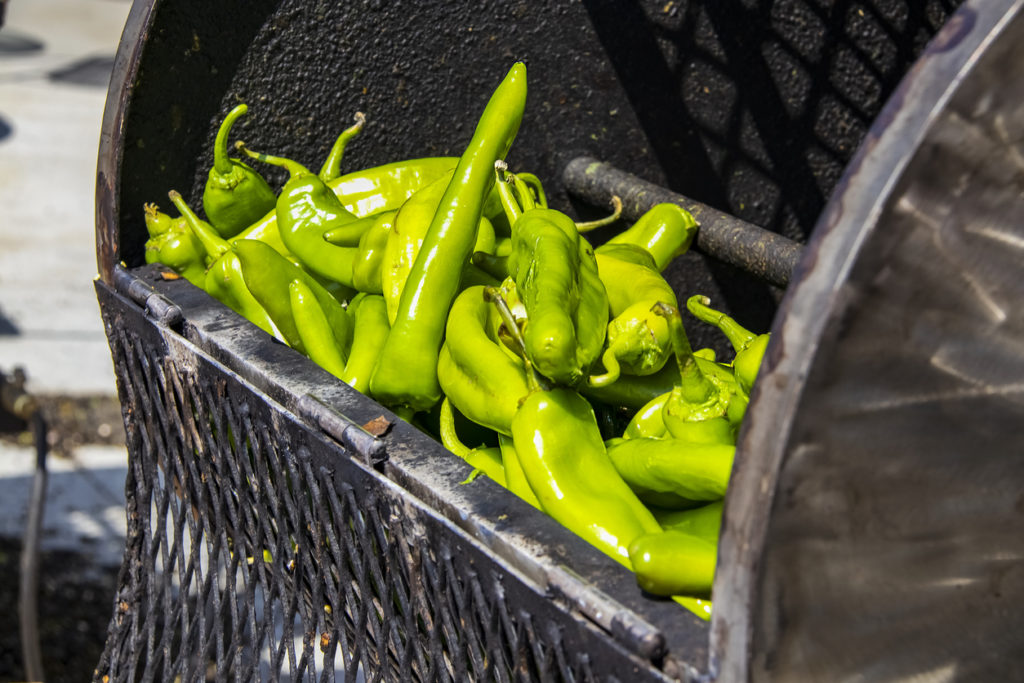 Hatch Chile and Cheddar Scones
Okay, I have to admit that I'm not the baker in the family. My older kiddo and husband came up with this recipe. But it's delicious at any time of the day, and one batch never lasts long in our house!
Ingredients
1 ½ cups unbleached all-purpose flour
¾ cup white whole wheat flour
1 teaspoon baking powder
1 teaspoon salt
½ teaspoon sugar
½ teaspoon smoked sweet paprika
1 stick butter, very cold and grated (grate it and chill again before using)
1/2 ounces heavy cream
3 tablespoons Mexican crema
4 ounces sharp cheddar cheese, grated
2-3 roasted Hatch chiles, peeled, seeded, and chopped
1 egg, beaten well
Directions
Preheat the oven to 375°.
Whisk the flours, baking powder, salt, sugar, and paprika together. Add the grated butter (make sure it's cold!), and using a pastry cutter, fork, or your fingers, work the butter into the dry ingredients. You want it to look like coarse crumbs. Add the cheese into the mixture and stir well. Add in the green chiles and stir well again.
Combine the heavy cream and the crema and slowly add into the scone mixture, stirring as you go. Stop when the scone mixture is just moistened. You may not use all the cream/crema mixture or you may need a little more cream.
Turn the scone mixture out onto a floured surface. DO NOT KNEAD! Just bring the dough together and pat it into a disc. Cut the disc into 8 wedges and place the discs on a baking sheet lines with a Silpat or with parchment paper. Brush the tops and sides of the scones with the beaten egg.
Bake for 17 to 20 minutes in the preheated 375° oven, or until the scones are golden brown. These will keep a few days in an airtight container, but they never last that long! Serves 8.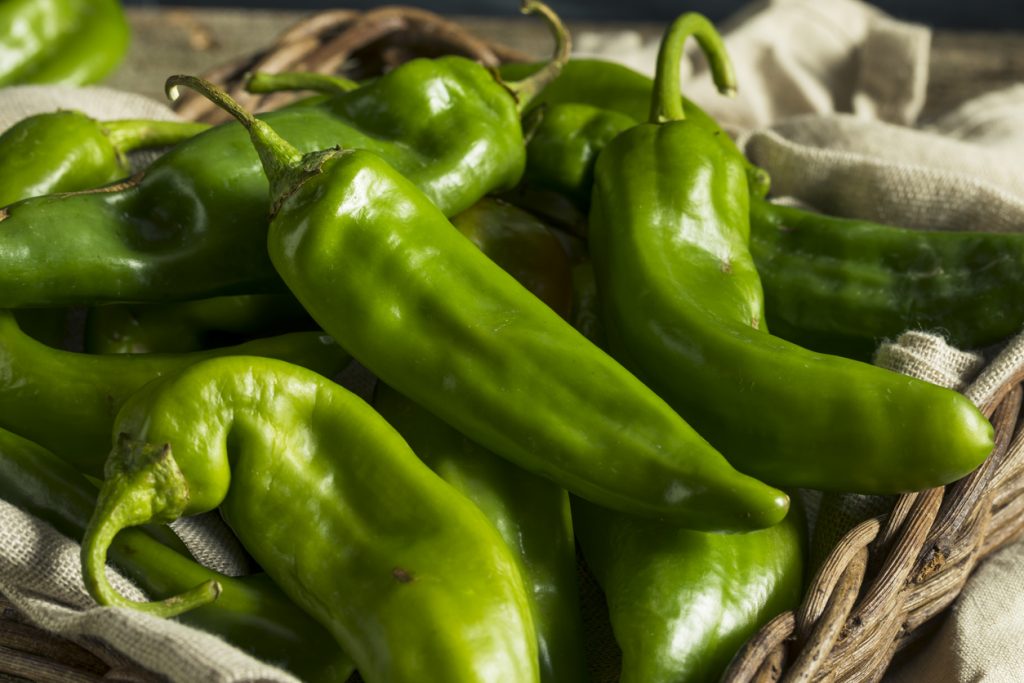 If you like these recipes, try these!